The RUDIS Podcast #150: Dake vs Burroughs, D1 All-Americans and Program Cuts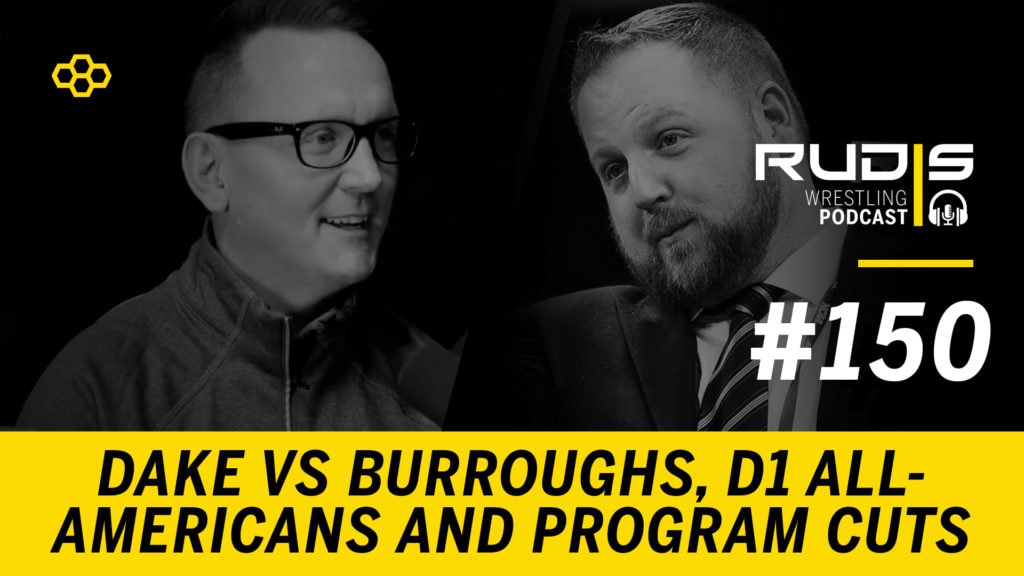 On this episode of the RUDIS Wrestling Podcast, Matt Dernlan and Jason Bryant discuss the fallout resulting from COVID-19 on wrestling programs as well as athletic programs across all sports being dropped from schools with the uncertainty ahead. The two also discuss the semantics and caveats that have come with the awarding of All-American and Honorable mentions to athletes from the 2020 season and how this will be looked at from a historical and statistics perspective in the future.
Lastly, Dernlan and Bryant tackle the topic of celebration and trash talk in the sport of wrestling through the lens of the Dake and Burroughs podcast orchestrated by Ben Askren.
SHOW NOTES
0:00 Show Intro
2:00 Dropped Programs and School Closings
11:42 Division 1 All-Americans
28:45 Trash Talk and Burroughs vs Dake
55:07 Show Close
SUPPORT THE SHOW
And if you're a fan of the extensive and broad-based reach of the shows on the Mat Talk Podcast Network,
become a TEAM MEMBER today
. There are various levels of perks for the different levels of team membership. If you like wrestling content — scratch that — if you LOVE great wrestling content, consider becoming a team member. You'll get some cool stuff too.
Looking to start a podcast of your own?
Get a free month with Libsyn
by using the promo code MTO when you sign up. You'll get the remainder of the month from when you sign up as well as the next month free. It'll be enough time to kick the tires and lights some fires.