The RUDIS Podcast #151: Mike Moyer on the Future of College Athletics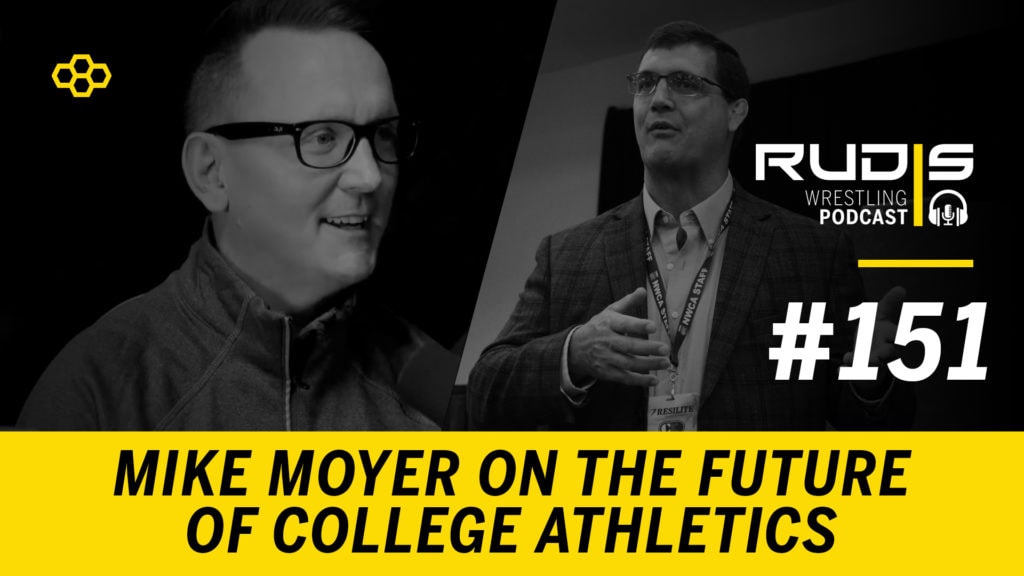 On today's episode of the RUDIS Wrestling Podcast, Matt Dernlan is joined by National Wrestling Coaches Association (NWCA) Executive Director Mike Moyer. Dernlan and Moyer break down who the NWCA serves, how it is structured, and the ways in which it betters the sport of wrestling. Moyer provides an administrative point of view on how the Coronavirus has impact college athletics, as well as institutions in general.
Moyer suggests a full restructuring of the institution of college athletics in order to preserve Olympic sporting programs and provides details of how the NWCA is working with other coaches associations in order to advocate for the preservation of Olympic sports as the NCAA prepares to make a decision which could lead to catastrophic cuts across all sports.
As colleges and universities across the country begin to close their doors, and those which remain open looking to conserve funds by cutting athletics programs, Dernlan and Moyer caution against underestimating the value of community support. Moyer warns that sports may have to evolve in order to survive, an evolution which includes functioning on even smaller budgets. He also discusses how coaches at all level should act not only as leaders of a team, but also as a CEO. As seen in the case of Old Dominion University cutting its wrestling program, Dernlan and Moyer discuss the fact that winning and having a successful program doesn't guarantee that program's survival at the institutional level.
SHOW NOTES
0:00 Show Intro
0:30 NWCA Overview
7:32 Institutions Need Olympic Sports
16:55 Restructuring Collegiate Sports
21:45 Advocating to Save Olympic Sports
26:52 Coaches Should Be CEOs
32:30 Winning Doesn't Protect Your Program
39:15 Importance of Community Support
50:22 The Importance of Women's Wrestling
54:35 2020 Coaches Convention
SUPPORT THE SHOW
And if you're a fan of the extensive and broad-based reach of the shows on the Mat Talk Podcast Network,
become a TEAM MEMBER today
. There are various levels of perks for the different levels of team membership. If you like wrestling content — scratch that — if you LOVE great wrestling content, consider becoming a team member. You'll get some cool stuff too.
Looking to start a podcast of your own?
Get a free month with Libsyn
by using the promo code MTO when you sign up. You'll get the remainder of the month from when you sign up as well as the next month free. It'll be enough time to kick the tires and lights some fires.