The RUDIS Podcast #154: Isaiah Martínez on Growth and Belief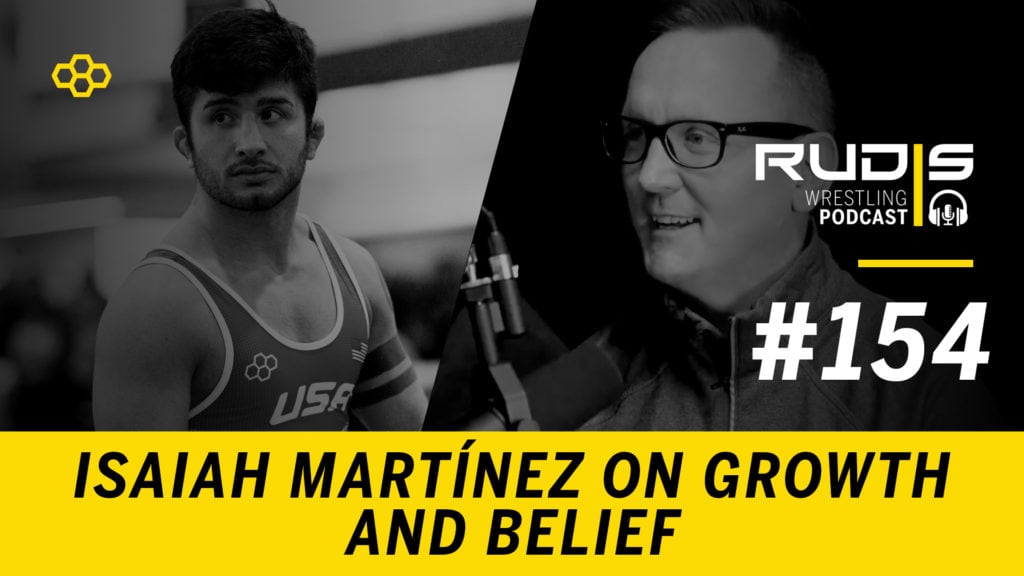 On today's special edition of the RUDIS Wrestling Podcast, Matt Dernlan is joined by 2x NCAA Champion, 4x All-American and 2x National Team Member Isaiah Martínez. Martínez discusses how he's handling quarantine as an elite athlete, the difference an extra year of development can make, his thoughts on the importance of belief and what it takes to be the best. Dernlan and Martínez also break down the Burroughs/Dake ambush from a few weeks ago on Flo Radio Live, and Isaiah's thoughts of his 74kg opponents.
SHOW NOTES
0:00 Show Intro
1:45 Importance of Structure
7:00 Competitive Isolation
13:35 Challenging Mentality
16:05 Giving Back as a Coach
20:35 Having an Extra Year
27:45 Belief
34:00 How IMAR's Dad Shaped His Mindset
41:30 What It Takes to Be the Best
50:30 Thoughts on the Burroughs/Dake Ambush
SUPPORT THE SHOW
And if you're a fan of the extensive and broad-based reach of the shows on the Mat Talk Podcast Network,
become a TEAM MEMBER today
. There are various levels of perks for the different levels of team membership. If you like wrestling content — scratch that — if you LOVE great wrestling content, consider becoming a team member. You'll get some cool stuff too.
Looking to start a podcast of your own?
Get a free month with Libsyn
by using the promo code MTO when you sign up. You'll get the remainder of the month from when you sign up as well as the next month free. It'll be enough time to kick the tires and lights some fires.