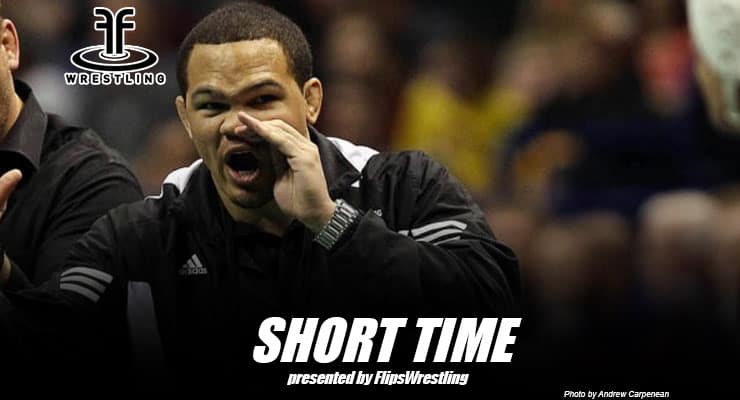 Podcast: Play in new window | Download | Embed
Subscribe to this show via: Apple Podcasts | Spotify | iHeartRadio | TuneIn | RSS | More
New Arizona State assistant coach Chris Pendleton comes north and joins us in studio for Episode 110 of the Short Time Wrestling Podcast. Pendleton was in town following up on some recruiting, and of course, NCAA rules prohibit coaches from discussing any recruits with the media (or anyone else really) until they sign a letter of intent.
So Pendleton sat down, thawed out from a brisk October evening and talked about his path from Oklahoma State to Wyoming to sunny Arizona State.
Pendleton talks about the dynamics of the coaching staff, how he's in Tempe to help build Arizona State into a national championship team.
Pendleton also goes into detail about how being at Wyoming was a career changer and helped him become a better coach. He also talks about his most memorable matches and gives host Jason Bryant a little bit of ribbing about how his office is decorated.
The Short Time Time Wrestling Podcast is proudly sponsored by Flipswrestling. Share your attitude and be heard at Flipswrestling.com.