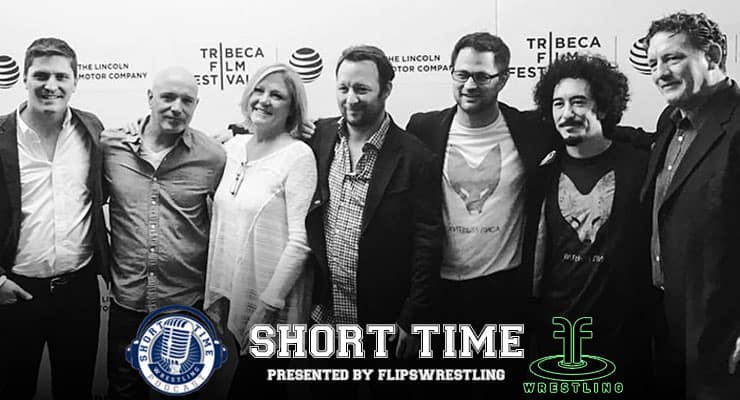 Podcast: Play in new window | Download | Embed
Subscribe to this show via: Apple Podcasts | Google Podcasts | Spotify | iHeartRadio | Stitcher | TuneIn | RSS | More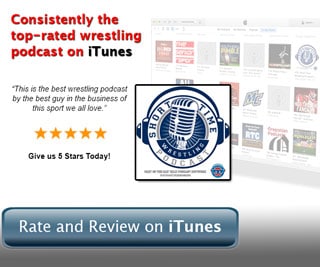 On April 29, the Netflix original documentary Team Foxcatcher became available. On Episode 257 of the Short Time WrestlingPodcast, we'll visit with Nancy Schultz about the release of the film.
NOTE: If you have not seen the documentary yet, this does contain spoilers. You may want to watch first, then listen back to this episode after.
Initially discussed in 2007, Schultz and director Jon Greenhalgh, himself a former wrestler, set out to create a documentary film onthe life of Dave Schultz, who was killed in 1996 by a deranged John du Pont. Prior to the release of Team Foxcatcher, a feature film and a documentary had also been released covering different aspects of du Pont, the Schultz brothers and wrestling wing of the actualTeam Foxcatcher.
Nancy talks about her time with the project, how much time she had to balance between Bennett Miller's feature film and her own documentary.
We'll also get some behind-the-scenes thoughts about some of the shots, interviews and imagery from the Team Foxcatcher Netflix original documentary.
The Short Time Time Wrestling Podcast is proudly sponsored by Flipswrestling. Share your attitude and #BEHEARD at Flipswrestling.com.
SUBSCRIBE TO SHORT TIME
iTunes | Stitcher | Spreaker | iHeartRadio | TuneIn | SoundCloud | Google Play Music | iOS App | Android App | RSS
JOIN THE TEAM
And if you're a fan of the extensive and broad-based reach of the shows on the Mat Talk Podcast Network, become aTEAM MEMBER today. There are various levels of perks for the different levels of team membership. If you like wrestling content– scratch that — if you LOVE great wrestling content, consider becoming a team member. You'll get some cool stuff too.
8 Habits of Highly Successful FormerWrestlers
As wrestlers, we all know the value of the lessons we learn on themat. Have you ever wondered what it is that makes certain former wrestlers go on to massive success in business and life? Jim Harshaw, host of the Wrestling with Success podcast, has interviewed CEO's, entrepreneurs, military leaders and others–all former wrestlers– and has identified the eight core habits of someof the most successful people on the planet who were also wrestlers. Download his free report, "The 8 Habits of HighlySuccessful Former Wrestlers" and begin using the lessons you learn in wrestling to reach the top. To download your free copy todayvisit mattalkonline.com/habits
GET DAILY WRESTLING NEWS!
You like wrestling news, right? Of course you do. Did you know you can sign up for FREE to subscribe to the Mat Talk Online DAILY WRESTLING NEWS e-mail newsletter that's published EVERY morning with the previous day's top news stories from outlets all around the globe. It's free and it's agreat way to start your wrestling day.
Almanac Time!
Get the Cadet & Junior Nationals All-American Almanac, a219-page digital download. It's available now and if you use the promo code "JB" you'll save $5 off the cover price. It's got everyAll-American EVER in Fargo (and the locations that were beforeFargo) and every breakdown by year and state. Oh, you know this guywho says he placed at Juniors? Fact check him orher quickly by buying one now!
And if you haven't already, leave arating and a review on iTunes.
Looking to start a podcast of your own?
Get a free month with Libsyn by using the promo code MTO when you sign up.You'll get the remainder of the month from when you sign up as wellas the next month free. It'll be enough time to kick the tires and lights some fires.