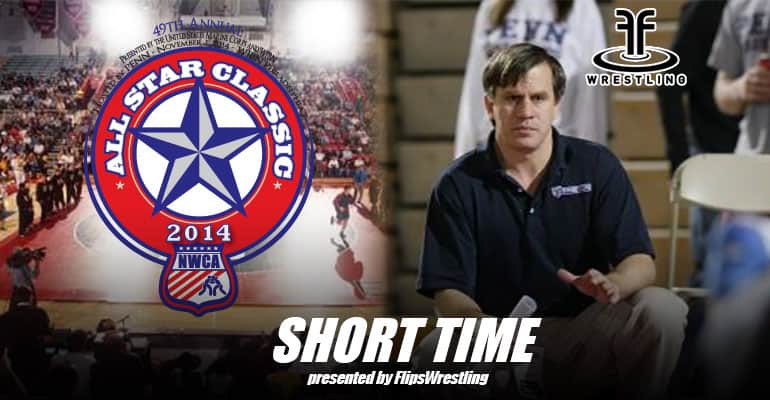 Podcast: Play in new window | Download | Embed
Subscribe to this show via: Apple Podcasts | Google Podcasts | Spotify | iHeartRadio | TuneIn | RSS | More
After 19 years as the head wrestling coach at Penn, Roger Reina stepped away from coaching in 2005. While he doesn't have to concentrate on wrestling 100 percent of the time anymore, Reina is still actively involved with the sport.
On Episode 115 of the Short Time Wrestling Podcast, Reina talks about his role as the Chair of the Local Organizing Committee for the upcoming NWCA All-Star Classic on November 1 at the Palestra, which sits on the campus of the University of Pennsylvania in Philadelphia.
Reina discusses the matchups, some of the selection situations and several of the events surrounding the match, which makes this a kickoff weekend for college wrestling.
For ticket information go to bit.ly/nwcaclassictickets
The Short Time Time Wrestling Podcast is proudly sponsored by Flipswrestling. Share your attitude and be heard at Flipswrestling.com.