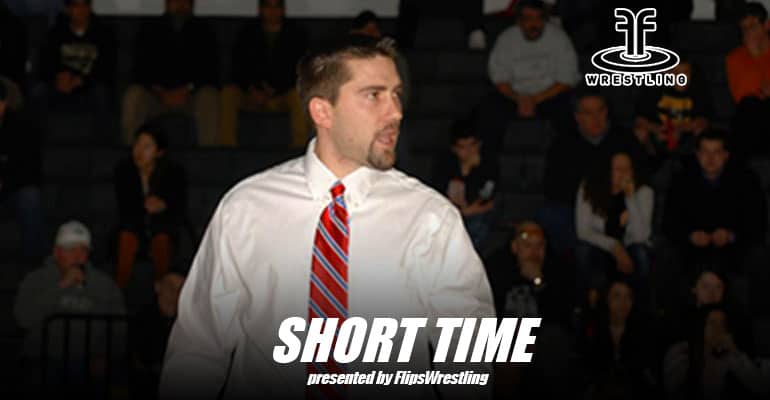 Podcast: Play in new window | Download | Embed
Subscribe to this show via: Apple Podcasts | Google Podcasts | Spotify | iHeartRadio | Stitcher | TuneIn | RSS | More
After cutting his teeth coaching within the NCWA with the start-up club program at Stony Brook University on New York's Long Island, Shaun Lally headed back home.
The Lehigh Valley native recently took over the coaching position at Division III Muhlenberg, just a few miles from where he grew up wrestling in high school. After a collegiate career at Pittsburgh, Lally broke into coaching and got his fledgling Seawolves (that's Stony Brook) into a competitive atmosphere within the NCWA.
When a head coaching job at Muhlenberg opened up, Lally jumped at the chance. We'll talk with Lally on Episode 121 of the Short Time Wrestling Podcast.
The Short Time Time Wrestling Podcast is proudly sponsored by Flipswrestling. Share your attitude and be heard at Flipswrestling.com.