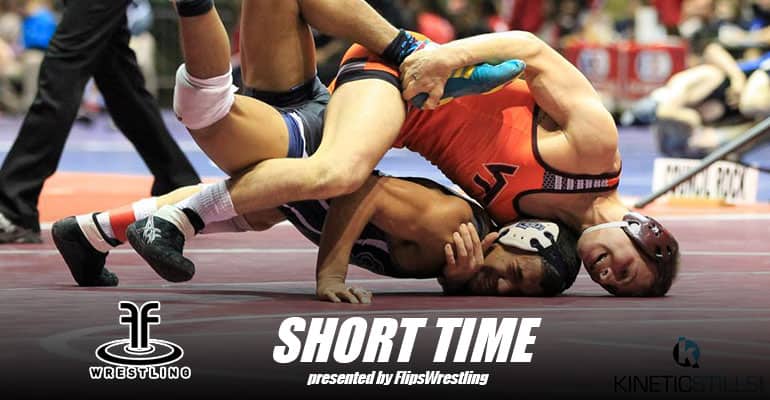 Podcast: Play in new window | Download | Embed
Subscribe to this show via: Apple Podcasts | Google Podcasts | Spotify | iHeartRadio | TuneIn | RSS | More
It's a little history on Episode 134 of the Short Time Wrestling Podcast as it was time to head home to Virginia for the 35th annual Virginia Duals.
I caught up with Virginia Tech's Devin Carter and coach Kevin Dresser to talk about their performances in Hampton. Carter was the Outstanding Wrestler of the National College Division and the Hokies, ranked sixth in the country, won the event for the second time. We'll also talk with Bill Swink, the head coach of the Colonial Forge Eagles, the champions in the National High School Division.
I also give you folks out there some background on my involvement in the event and why it's so near and dear to my heart. It's where it all got started for me, 20 years ago.
Short Time will also present a new listener feedback featured called Sound Off. Listeners can go to www.mattalkonline.com/contact and leave an audio message of a topic that concerns them in wrestling, a shout out to a great performance or leave general feedback for the wrestling community. If your Sound Off file hits the right note, it could be featured in an upcoming episode of Short Time. Be sure to leave your name and location in your recording. Sorry folks, no anonymous or nameless submissions will be accepted.
And if you haven't already, head to www.mattalkonline.com/getshorttime to leave a rating and a review on iTunes.
The Short Time Time Wrestling Podcast is proudly sponsored by Flipswrestling. Share your attitude and be heard at Flipswrestling.com.