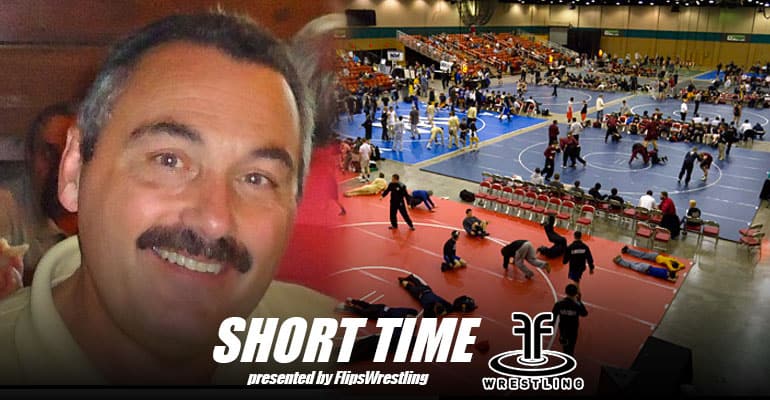 Podcast: Play in new window | Download | Embed
Subscribe to this show via: Apple Podcasts | Google Podcasts | Spotify | iHeartRadio | TuneIn | RSS | More
In 1997, Jim Giunta wanted to create more opportunities for people to wrestle in college. A year later, the National Collegiate Wrestling Association was founded and held its first national championship.
From meager beginnings with 13 sports clubs and small varsity programs to now over 170 teams, the NCWA is thriving. On Episode 137 of the Short Time Wrestling Podcast, I catch up with Giunta, the founder and Executive Director of the NCWA, prior to the organization's National Dual Meet Championships in Dalton, Georgia.
Giunta first breaks down some innovative aspects of the National Duals, with an experimental dual meet scoring system where every match point is part of the team score and with the placement at the National Duals feeding into the year-end individual tournament.
We also talk about the word "club" and how it does and doesn't apply to the entire organization as there are a growing number of teams sponsored by their athletic departments. He likes to use the word "programs."
It's informative and innovative as Giunta talks about the mission and direction of his organization. Find out more about the NCWA on the web at NCWA.net and on Twitter @NCWA
Short Time will also present a new listener feedback featured called Sound Off. Listeners can go to www.mattalkonline.com/contact and leave an audio message of a topic that concerns them in wrestling, a shout out to a great performance or leave general feedback for the wrestling community. If your Sound Off file hits the right note, it could be featured in an upcoming episode of Short Time. Be sure to leave your name and location in your recording. Sorry folks, no anonymous or nameless submissions will be accepted.
And if you haven't already, head to www.mattalkonline.com/getshorttime to leave a rating and a review on iTunes.
The Short Time Time Wrestling Podcast is proudly sponsored by Flipswrestling. Share your attitude and be heard at Flipswrestling.com.