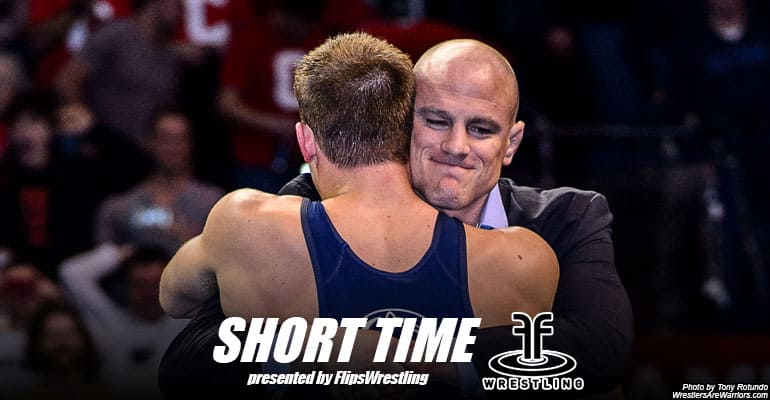 Podcast: Play in new window | Download | Embed
Subscribe to this show via: Apple Podcasts | Google Podcasts | Spotify | iHeartRadio | Stitcher | TuneIn | RSS | More
Continuing with the theme, we're talking Penn State vs. Iowa at the Bryce Jordan Center in University Park, Pa., on February 8. The attendance record could be in jeopardy again as the Iowa-Penn State matchup has been elevated in recent years and has blown up into once of wrestling's fiercest rivalries.
On Episode 141 of the Short Time Wrestling Podcast, we get Penn State coach Cael Sanderson's take on hosting the dual at the BJC, his thoughts on what it's going to take to win the dual and key matchups at 174 pounds and 197 pounds.
Sanderson also addresses the status of the redshirting Nico Megaludis and Zain Retherford, although it's less about them being redshirted than it is about their time during the redshirt year.
It's sure to be packed at the BJC on Sunday.
And if you haven't already, head to www.mattalkonline.com/getshorttime to leave a rating and a review on iTunes.
The Short Time Time Wrestling Podcast is proudly sponsored by Flipswrestling. Share your attitude and be heard at Flipswrestling.com.
SUBSCRIBE TO SHORT TIME
iTunes | Stitcher | Spreaker | iHeartRadio | TuneIn | SoundCloud | RSS