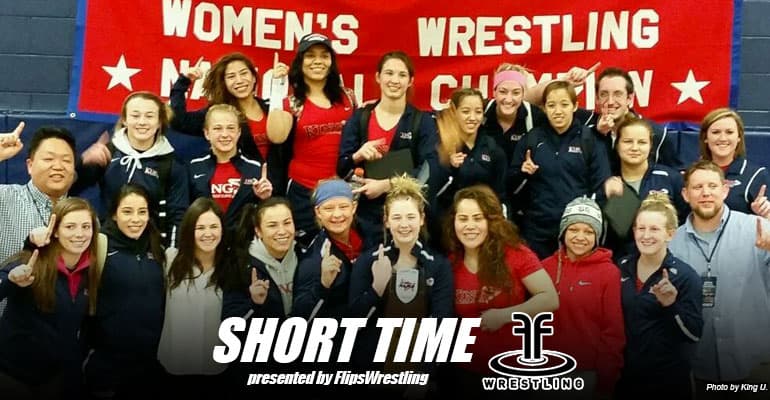 Podcast: Play in new window | Download | Embed
Subscribe to this show via: Apple Podcasts | Google Podcasts | Spotify | iHeartRadio | Stitcher | TuneIn | RSS | More
Jason Moorman doesn't coach two programs, he coaches one. The head coach of King University's wrestling program, with men's and women's teams, is fresh off a busy weekend which saw his women's team win its second straight Women's Collegiate Wrestling Association national championship and his men's team compete in duals a day later.
On Episode 144 of the Short Time Wrestling Podcast, we'll talk to Moorman on his progression and ascension in women's wrestling, the growth of the program and the impact both teams can have on one another.
In our second segment, we'll catch up with the always entertaining Julia Salata. The Michigan native recently capped her college career with a second WCWA national title. Salata talks about being a training partner at the World Championships, some of the most interesting aspects of places like Pattaya and Tashkent and she'll give some insight on what's next now that the college part of her wrestling career has come to a close.
She's also a wickedly good karaoke partner.
SUBSCRIBE TO SHORT TIME
iTunes | Stitcher | Spreaker | iHeartRadio | TuneIn | SoundCloud | RSS
And if you haven't already, head to www.mattalkonline.com/getshorttime to leave a rating and a review on iTunes.
The Short Time Time Wrestling Podcast is proudly sponsored by Flipswrestling. Share your attitude and be heard at Flipswrestling.com.