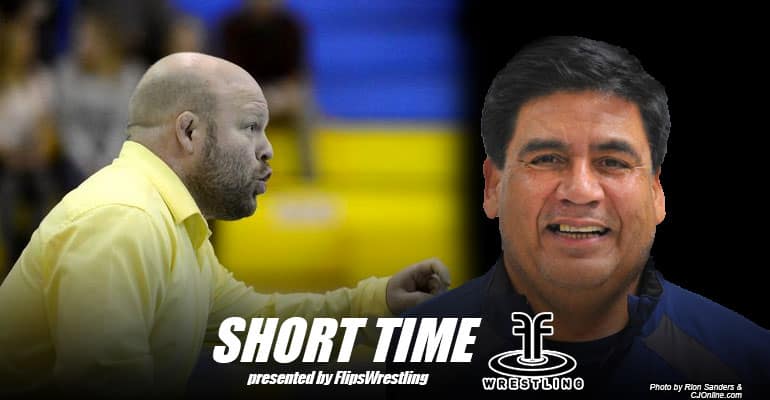 Podcast: Play in new window | Download | Embed
Subscribe to this show via: Apple Podcasts | Google Podcasts | Spotify | iHeartRadio | Stitcher | TuneIn | RSS | More
Hey folks, the Short Time Wrestling Podcast is now available as a standalone app for your Apple iOS devices and Android platforms. That's right, go to www.mattalkonline.com/iosapp to download the FREE app for your iPhone or iPad and if you want to head over to the Google Play store and get the app for your Android devices, go to www.mattalkonline.com/androidapp.
Episode 148 of the Short Time Wrestling Podcast goes to Topeka for the NAIA National Championships. We'll talk with Manhattan (Kansas) High School coach Bob Gonzales, who is part of the Local Organizing Committee for the championships. Bob talks about the growth of NAIA wrestling and the growth of the college wrestling programs in Kansas.
We'll then visit with the always entertaining Caleb Schaeffer, the head wrestling coach at the University of Great Falls. Schaeffer talks about the competition level in the NAIA and the nuances that it provides in the wrestling community. The NAIA championships take place in Topeka on March 6-7.
SUBSCRIBE TO SHORT TIME
iTunes | Stitcher | Spreaker | iHeartRadio | TuneIn | SoundCloud | RSS
And if you haven't already, head to www.mattalkonline.com/getshorttime to leave a rating and a review on iTunes.
The Short Time Time Wrestling Podcast is proudly sponsored by Flipswrestling. Share your attitude and be heard at Flipswrestling.com.