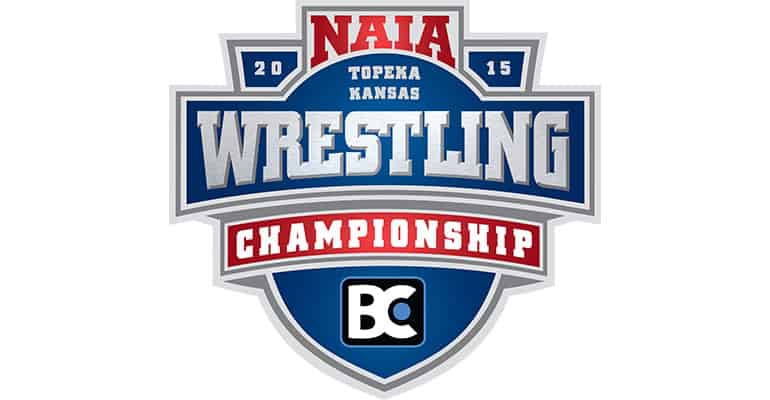 Podcast: Play in new window | Download | Embed
Subscribe to this show via: Apple Podcasts | Google Podcasts | Spotify | iHeartRadio | Stitcher | TuneIn | RSS | More
Hey folks, the Short Time Wrestling Podcast is now available as a standalone app for your Apple iOS devices and Android platforms. That's right, go to www.mattalkonline.com/iosapp to download the FREE app for your iPhone or iPad and if you want to head over to the Google Play store and get the app for your Android devices, go to www.mattalkonline.com/androidapp.
Some notable firsts and a crazy story about a young man still learning how to wrestle emerged from the 58th annual NAIA National Wrestling Championships in Topeka, Kansas on Friday.
One of the most interesting stories is from North Carolina native Ceron Francisco, who came in unranked and now he's wrestling in the semifinals. He started wrestling as a junior in high school, but an injury cut his season short. His senior year was his first full year of wrestling and now, as a sophomore needed a wildcard into the tournament, he's one win away from the finals.
I'll also talk with Williams Baptist head coach Kerry Regner. He brought four wrestlers to the tournament in the program's first year and 125-pounder Isaiah Johnson will be the school's first All-American after earning his way into the semifinals.
Ottawa's Kevin Andres qualified two wrestlers and 141-pounder Tyler Hinton earned All-American honors by pinning returning All-American A.J. Valles in the blood round.
St. Andrews coach Joe Baranik has coached at the Division I level and at the high school level, but heavyweight Denzel Vaughan moved into the semifinals giving the program its first NAIA All-American. Started as a Division II program nine years ago, the school reclassified to the NAIA and Vaughan, a Virginia native, had to rally to get the win.
SUBSCRIBE TO SHORT TIME
iTunes | Stitcher | Spreaker | iHeartRadio | TuneIn | SoundCloud | RSS
And if you haven't already, head to www.mattalkonline.com/getshorttime to leave a rating and a review on iTunes.
The Short Time Time Wrestling Podcast is proudly sponsored by Flipswrestling. Share your attitude and be heard at Flipswrestling.com.