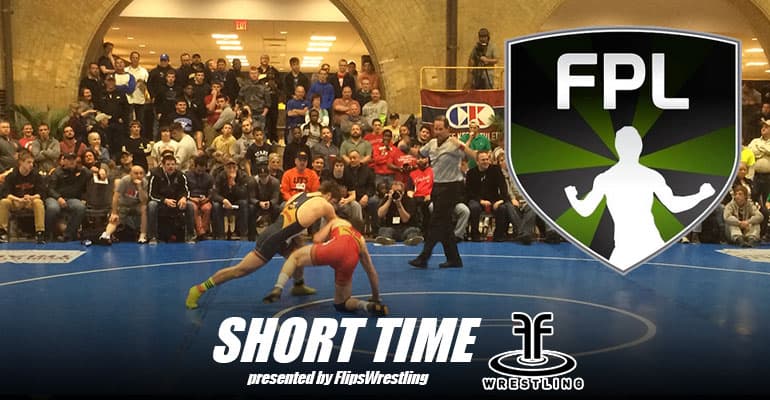 Podcast: Play in new window | Download | Embed
Subscribe to this show via: Apple Podcasts | Google Podcasts | Spotify | iHeartRadio | TuneIn | RSS | More
On Episode 153 of the Short Time Wrestling Podcast, we check in with Ben Askren about the Flo Premier League V event with two bouts and the big winner from the Missouri Border Brawl from Union Station in St. Louis on Tuesday night.
Jaydin Clayton beat Kaid Brock in the featured high school match of the night. Clayton talked with Richard Immel of USA Wrestling following the match.
Four-time All-American Tyler Caldwell pinned past Edinboro All-American Chris Honeycutt in the first match of FPL V, then Ed Ruth rallied to pin Jake Herbert in the night's final bout. We caught up with Ruth and Caldwell and FPL commissioner Ben Askren about the development of the league and having an event on Tuesday prior to the NCAA Championships.
Information on donating to the Border Brawl and upcoming events can be found at http://www.moborderbrawl.com/donate-now/.
Hey folks, the Short Time Wrestling Podcast is now available as a standalone app for your Apple iOS devices and Android platforms. That's right, go to www.mattalkonline.com/iosapp to download the FREE app for your iPhone or iPad and if you want to head over to the Google Play store and get the app for your Android devices, go to www.mattalkonline.com/androidapp.
SUBSCRIBE TO SHORT TIME
iTunes | Stitcher | Spreaker | iHeartRadio | TuneIn | SoundCloud | RSS
And if you haven't already, head to www.mattalkonline.com/getshorttime to leave a rating and a review on iTunes.
The Short Time Time Wrestling Podcast is proudly sponsored by Flipswrestling. Share your attitude and be heard at Flipswrestling.com.