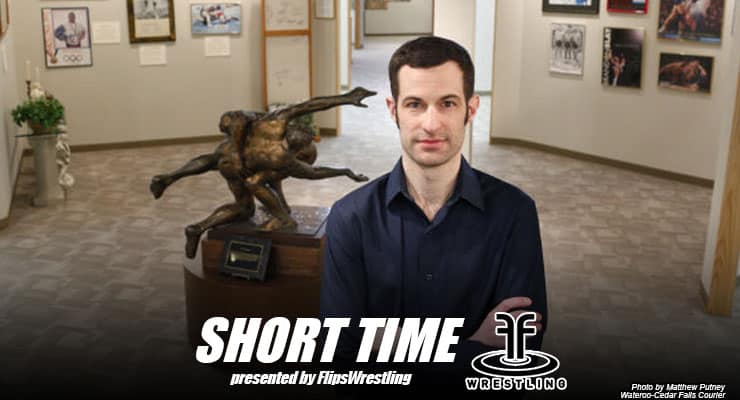 Podcast: Play in new window | Download | Embed
Subscribe to this show via: Apple Podcasts | Google Podcasts | Spotify | iHeartRadio | TuneIn | RSS | More
Kyle Klingman is quietly one of the busiest men in wrestling. Lurking behind the scenes as much as he can, Klingman is the Director of the National Wrestling Hall of Fame's Dan Gable Museum, which sits in Waterloo, Iowa.
The Gable Museum has a big weekend coming up with the Glen Brand Iowa Wrestling Hall of Fame and the Dan Gable Celebrity Golf Tournament in Waverly the weekend of May 30.
Klingman also breaks down some things that the Gable Museum does that's unique to the world of wrestling, like its professional wrestling wing.
Then we'll have a wrestling-centric discussion that covers international wrestling and other things Kyle and Jason have been known to discuss.
Some of the other topics discussed are
Danny Hodge, Gerry Brisco and Jim Ross
How the relationship works between the wrestling museums
Crossover between amateur and professional wrestling
Some bad Kurt Angle movies
Kyle asks is international wrestling going back to its old ways?
Jason explains a few things that have changed with what used to be FILA
The ball draw was the dumbest rule in the history of sports
World Championships are in Vegas, Woot!
Where was Rocky IV's training scene filmed?
And if you haven't already, head to www.mattalkonline.com/getshorttime to leave a rating and a review on iTunes.
The Short Time Time Wrestling Podcast is proudly sponsored by Flipswrestling. Share your attitude and be heard at Flipswrestling.com.
Contribute
And if you're a fan of the extensive and broad-based reach of the shows on the Mat Talk Podcast Network, consider becoming a contributor by going to www.patreon.com/mattalkonline. There are various levels of perks for the different levels of patronage. If you like wrestling content — scratch that — if you LOVE great wrestling content, consider becoming a contributor. How much you give is solely up to how much you believe it's worth to you.
Looking to start a podcast of your own?
Get a free month with Libsyn.com by using the promo code MTO when you sign up. You'll get the remainder of the month from when you sign up as well as the next month free. It'll be enough time to kick the tires and lights some fires.
SUBSCRIBE TO SHORT TIME
iTunes | Stitcher | Spreaker | iHeartRadio | TuneIn | SoundCloud | iOS App | Android App | RSS