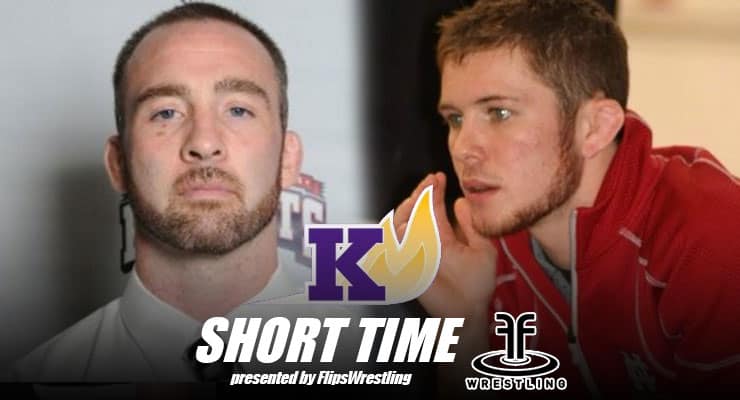 Podcast: Play in new window | Download | Embed
Subscribe to this show via: Apple Podcasts | Google Podcasts | Spotify | iHeartRadio | Stitcher | TuneIn | RSS | More
Episode 180 of the Short Time Wrestling Podcast will talk to two former Knox College wrestling coaches in the hopes of finding out just where the issues arose after the school cut its Division III wrestling program last week.
Joe Norton and Matt Lowers both ran the program for one year. Norton left prior to this past season to take the coaching post at his alma mater, Division III North Central College in Naperville, Ill. Certainly no shame in having an opportunity to coach one's alma mater. Lowers, a Concordia-Moorhead graduate, was previously the head coach at the University of the Cumberlands, an NAIA program in Kentucky. He stepped away from coaching Knox after one year due to medical issues.
Both Norton and Lowers talk about where they saw the program heading, why they left and what happened to the alleged dedication to the program from boosters? Both coaches believed there was a pledge from alumni to help fund the program for five seasons. Norton and Lowers were the first two full-time head coaches in program history after Tony Islas stepped down after 12 years as a part-time coach.
Where do we go from here?
Shop, drop and roll
Mat Talk Online has now launched an affiliate store through Amazon.com. So if you're looking for wrestling shoes, movies, books or digital downloads, check out mattalkonline.com/store today.
And if you haven't already, head to www.mattalkonline.com/getshorttime to leave a rating and a review on iTunes.
The Short Time Time Wrestling Podcast is proudly sponsored by Flipswrestling. Share your attitude and be heard at Flipswrestling.com.
Contribute
And if you're a fan of the extensive and broad-based reach of the shows on the Mat Talk Podcast Network, consider becoming a contributor by going to www.patreon.com/mattalkonline. There are various levels of perks for the different levels of patronage. If you like wrestling content — scratch that — if you LOVE great wrestling content, consider becoming a contributor. How much you give is solely up to how much you believe it's worth to you.
Looking to start a podcast of your own?
Get a free month with Libsyn.com by using the promo code MTO when you sign up. You'll get the remainder of the month from when you sign up as well as the next month free. It'll be enough time to kick the tires and lights some fires.
SUBSCRIBE TO SHORT TIME
iTunes | Stitcher | Spreaker | iHeartRadio | TuneIn | SoundCloud | iOS App | Android App | RSS