BTS Chicago welcomes new women's coach, Haley Augello – OTM615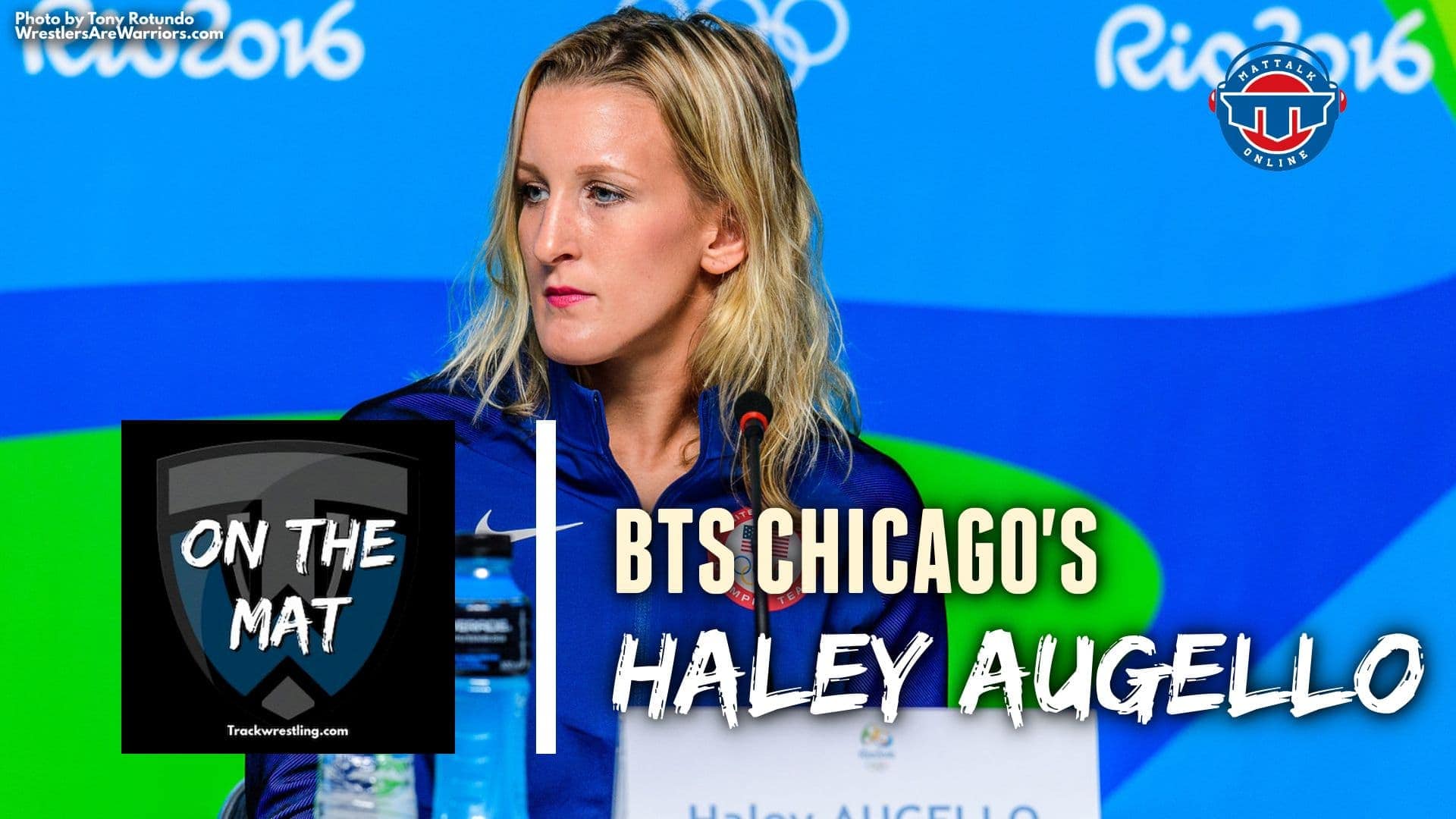 2016 Olympian and new Beat The Streets Chicago women's coach Haley Augello goes On The Mat
On The Mat returns as Kyle and Andy talk with Haley Augello, an Illinois native who represented the United States at the 2016 Olympic Games in Rio in women's freestyle wrestling. Augello was also a 2017 World Team member and was a 2011 Cadet world champion. She's the new women's coach at Beat The Streets Chicago. Join Kyle Klingman and Andy Hamilton On The Mat, the flagship podcast of Trackwrestling.com.
Show Segments
0:45 – Secretariat of Wrestling. We're on to horses now?
1:15 – The anniversary of Gary Abbott's epic display of resilience.
5:40 – Previewing Haley Augello.
7:10 – Sally Roberts gets brought up a lot.
10:15 – Freestyle for women in high school?
15:00 – #HowSheWrestles movement
17:30 – Are we journalists or are we storytellers?
20:00 – Back to women's wrestling
25:00 – Haley Augello Interview
47:25 – Show wrap-up
SUPPORT THE SHOW
And if you're a fan of the extensive and broad-based reach of the shows on the Mat Talk Podcast Network, become a TEAM MEMBER today. There are various levels of perks for the different levels of team membership. If you like wrestling content — scratch that — if you LOVE great wrestling content, consider becoming a team member. You'll get some cool stuff too.
Looking to start a podcast of your own?
Get a free month with Libsyn by using the promo code MTO when you sign up. You'll get the remainder of the month from when you sign up as well as the next month free. It'll be enough time to kick the tires and lights some fires.