NASCAR Truck Series Driver Derek Kraus – OTM613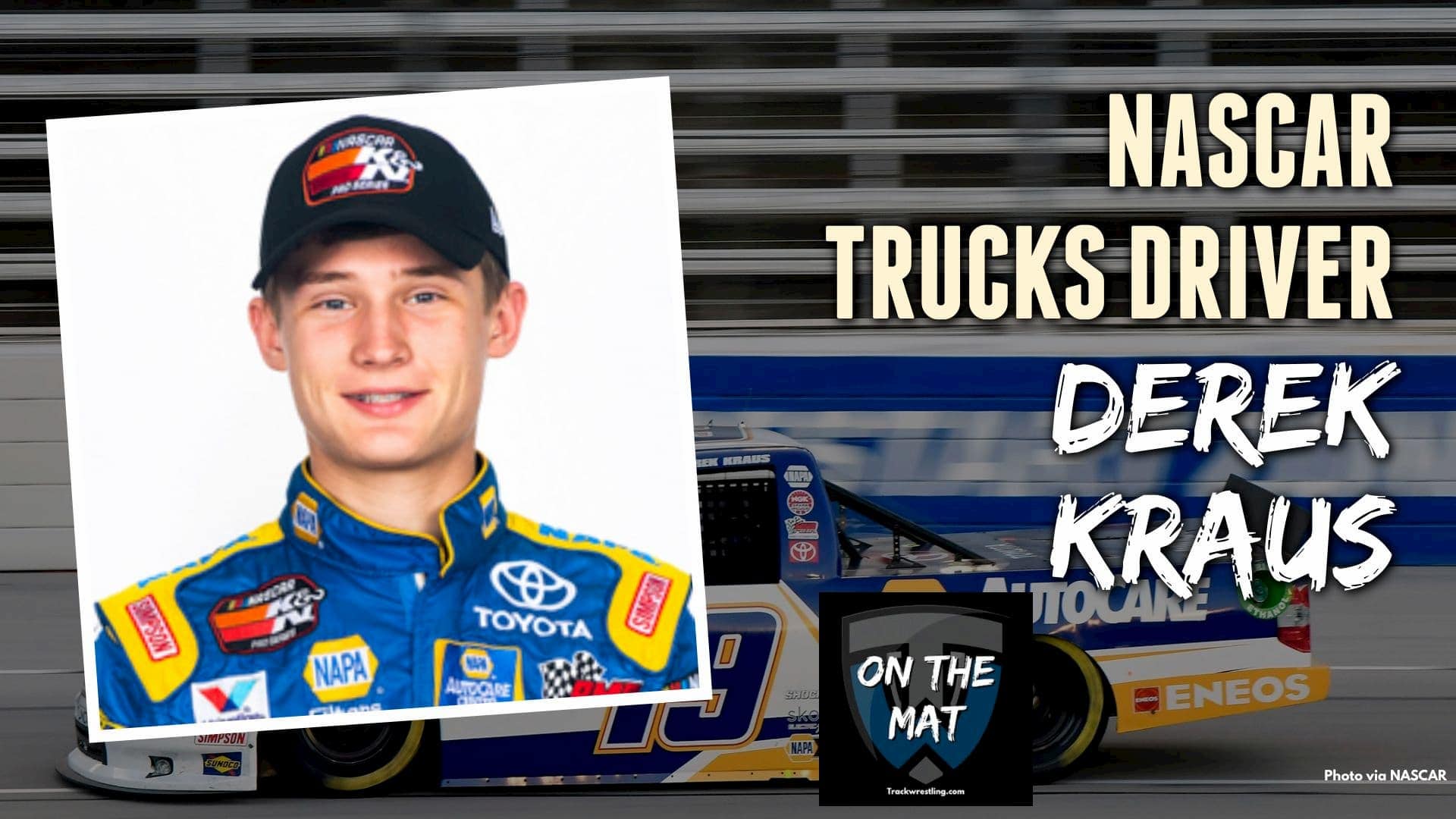 NASCAR Trucks Series driver and high school wrestler Derek Kraus goes On The Mat
Sitting 11th in NASCAR's Gander RV & Outdoor Truck Series, Stratford, Wisconsin native Derek Kraus is on the playoff bubble this season. A recent high school graduate, Kraus wrestled and trained with age-group world champion Macey Kilty and has deep wrestling roots.
Join Kyle Klingman and Andy Hamilton On The Mat, the flagship podcast of Trackwrestling.com.
Show Segments
0:48 – Andy "The Deer Jerky" Hamilton
1:03 – Who is Derek Kraus?
1:56 – What is the NASCAR culture like?
9:30 – Kyle's perceived interest in press releases from Andy
10:15 – Power of the headline, the picture and the art.
14:50 – Kyle crashes a wedding with Jim Miller
20:10 – Andy/Adam/Whoever.
23:30 – Derek Kraus Interview
Subscribe to On The Mat and listen anytime
Apple Podcasts | Stitcher Radio | Spreaker | Spotify | iHeartRadio | Google Podcasts | RSS
SUPPORT THE SHOW
And if you're a fan of the extensive and broad-based reach of the shows on the Mat Talk Podcast Network,
become a TEAM MEMBER today
. There are various levels of perks for the different levels of team membership. If you like wrestling content — scratch that — if you LOVE great wrestling content, consider becoming a team member. You'll get some cool stuff too.
Looking to start a podcast of your own?
Get a free month with Libsyn
by using the promo code MTO when you sign up. You'll get the remainder of the month from when you sign up as well as the next month free. It'll be enough time to kick the tires and lights some fires.