Ohio State's Tom Ryan and McKendree's Sam Schmitz – OTM605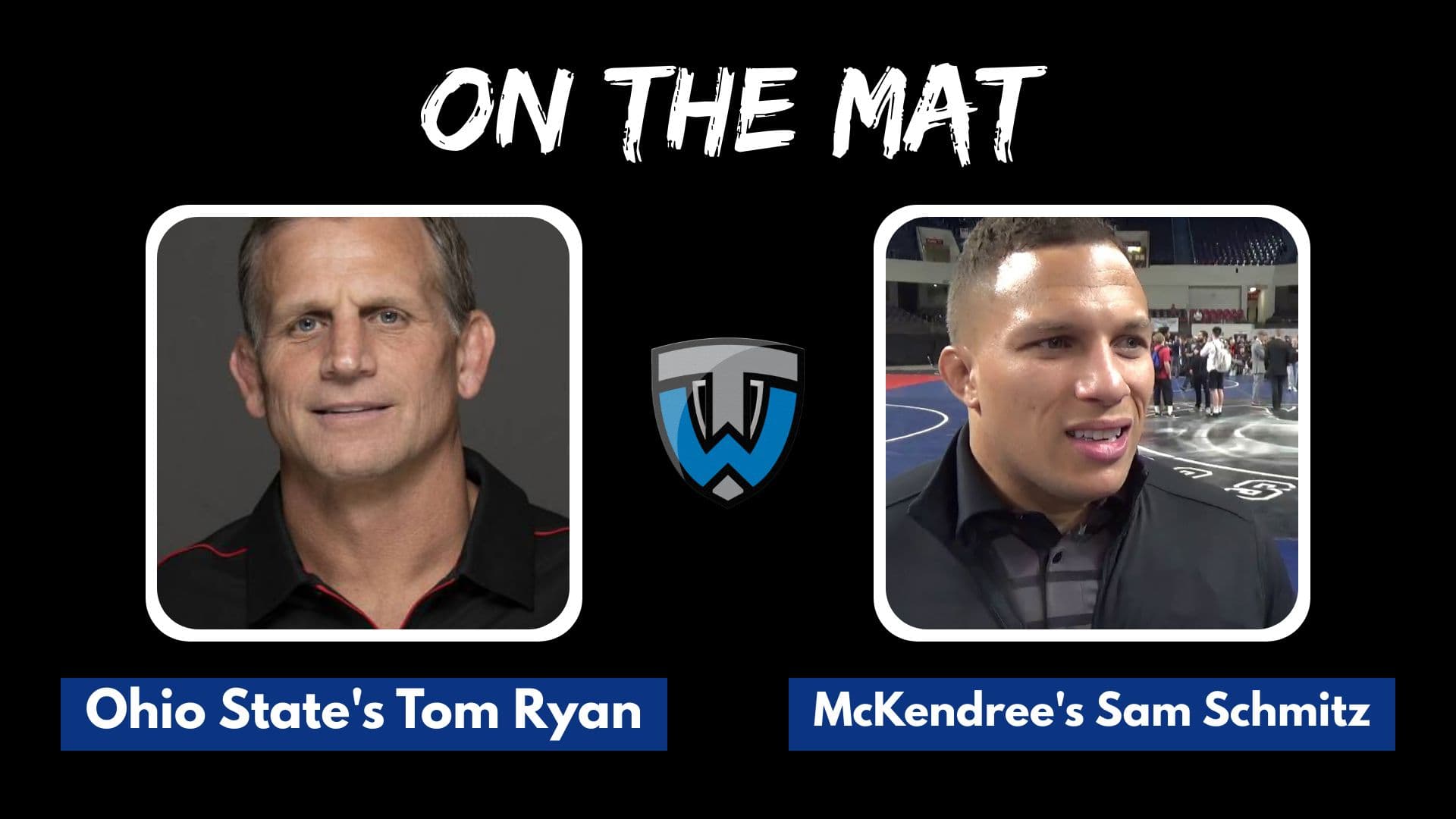 Ohio State head coach Tom Ryan and McKendree women's head coach Sam Schmitz go On The Mat
Ohio State head wrestling coach Tom Ryan and McKendree women's head wrestling coach Sam Schmitz will double up on the 605th installment of On The Mat. Join Andy Hamilton and Kyle Klingman as they talk to our guest and topics related to the recent happenings in and around wrestling.
Show Segments
0:30 – The Splendid Splinter Andy Hamilton.
1:00 – Resurrecting a women's wrestling discussion.
4:26 – Scott Beck, on the wrestling bucket list of listeners.
11:00 – Successful coaches are successful leaders
11:30 – Sam Schmitz Interview
35:14 – Tom Ryan Interview
1:15:00 – Closing show comments
SUPPORT THE SHOW
And if you're a fan of the extensive and broad-based reach of the shows on the Mat Talk Podcast Network,
become a TEAM MEMBER today
. There are various levels of perks for the different levels of team membership. If you like wrestling content — scratch that — if you LOVE great wrestling content, consider becoming a team member. You'll get some cool stuff too.
Looking to start a podcast of your own?
Get a free month with Libsyn
by using the promo code MTO when you sign up. You'll get the remainder of the month from when you sign up as well as the next month free. It'll be enough time to kick the tires and lights some fires.