Olympic champion and Pennsylvania RTC coach Brandon Slay – OTM609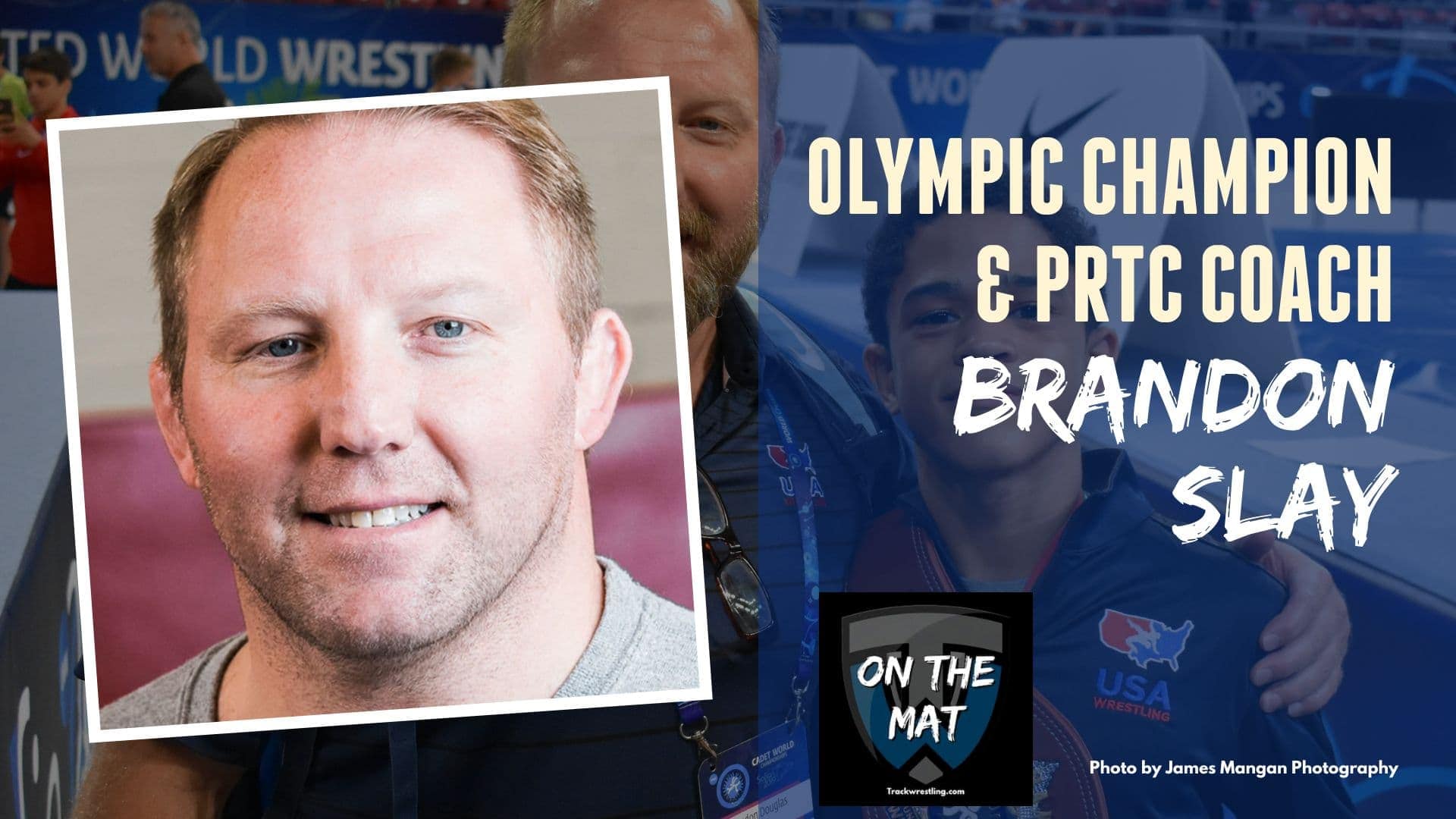 Olympic champion and Pennsylvania RTC head coach Brandon Slay goes On The Mat
Brandon Slay, the head coach of the Pennsylvania Regional Training Center and a 2000 Olympic champion in men's freestyle wrestling joins the show. It's been 20 years since Slay competed in Sydney, but the big news also centers around the landing of Jordan Burroughs who will be coming to the area after this Olympic cycle ends.
Show Segments
0:35 – Andy Hamilton is always going green.
1:35 – Previewing Brandon Slay's interview and the Jordan Burroughs movement.
5:00 – What actually is happening in wrestling. Let's make sense of it.
10:40 – Looking back at My Wrestling Hero on Trackwrestling.
15:50 – What's Kyle's quarantine project?
18:20 – Brandon Slay Interview.
SUPPORT THE SHOW
And if you're a fan of the extensive and broad-based reach of the shows on the Mat Talk Podcast Network,
become a TEAM MEMBER today
. There are various levels of perks for the different levels of team membership. If you like wrestling content — scratch that — if you LOVE great wrestling content, consider becoming a team member. You'll get some cool stuff too.
Looking to start a podcast of your own?
Get a free month with Libsyn
by using the promo code MTO when you sign up. You'll get the remainder of the month from when you sign up as well as the next month free. It'll be enough time to kick the tires and lights some fires.