Ryan LeBlanc, new head coach at The Citadel – OTM610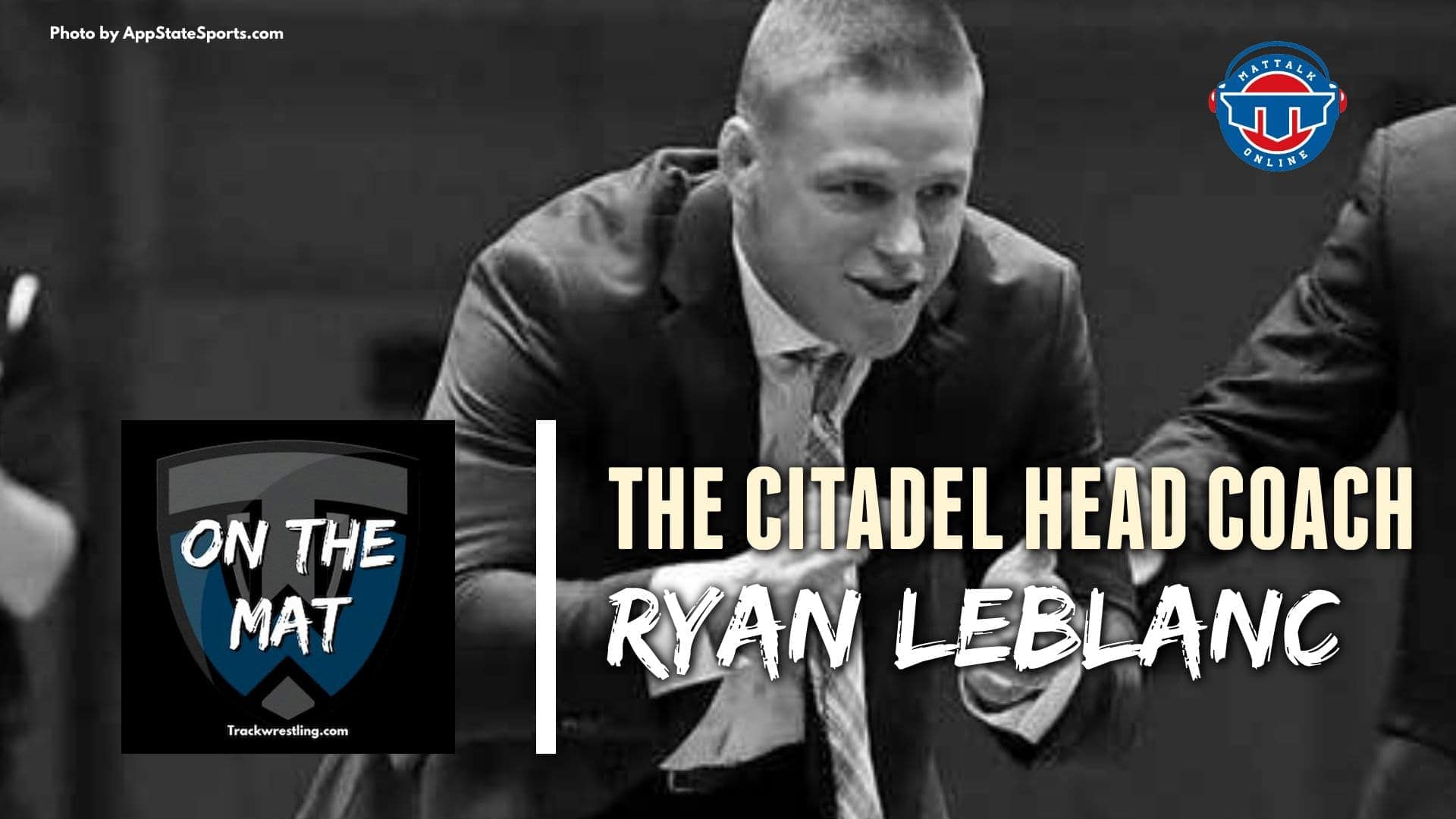 Ryan LeBlanc, new head coach at The Citadel, goes On The Mat

Indiana alum and New York native Ryan LeBlanc was recently named the new head coach at The Citadel, the Military College of South Carolina. Most recently an assistant within the Southern Conference at Appalachian State, LeBlanc joins On The Mat to talk about his new perch.
Show Segments
0:32 – Andy Hamilton, our own bell cow. Wait, what is an actual bell cow?
4:10 – Andy wants Cattle Congress to match up with his wrestling schedule again.
6:50 – Talking about the My Wrestling Hero series.
18:40 – NWCA Women's Media Panel from the virtual convention.
24:00 – Previewing Ryan LeBlanc
25:00 – Ryan LeBlanc interview
SUPPORT THE SHOW
And if you're a fan of the extensive and broad-based reach of the shows on the Mat Talk Podcast Network,
become a TEAM MEMBER today
. There are various levels of perks for the different levels of team membership. If you like wrestling content — scratch that — if you LOVE great wrestling content, consider becoming a team member. You'll get some cool stuff too.
Looking to start a podcast of your own?
Get a free month with Libsyn
by using the promo code MTO when you sign up. You'll get the remainder of the month from when you sign up as well as the next month free. It'll be enough time to kick the tires and lights some fires.