What's next for NCAA wrestling? Anthony Holman of the NCAA goes On The Mat – OTM612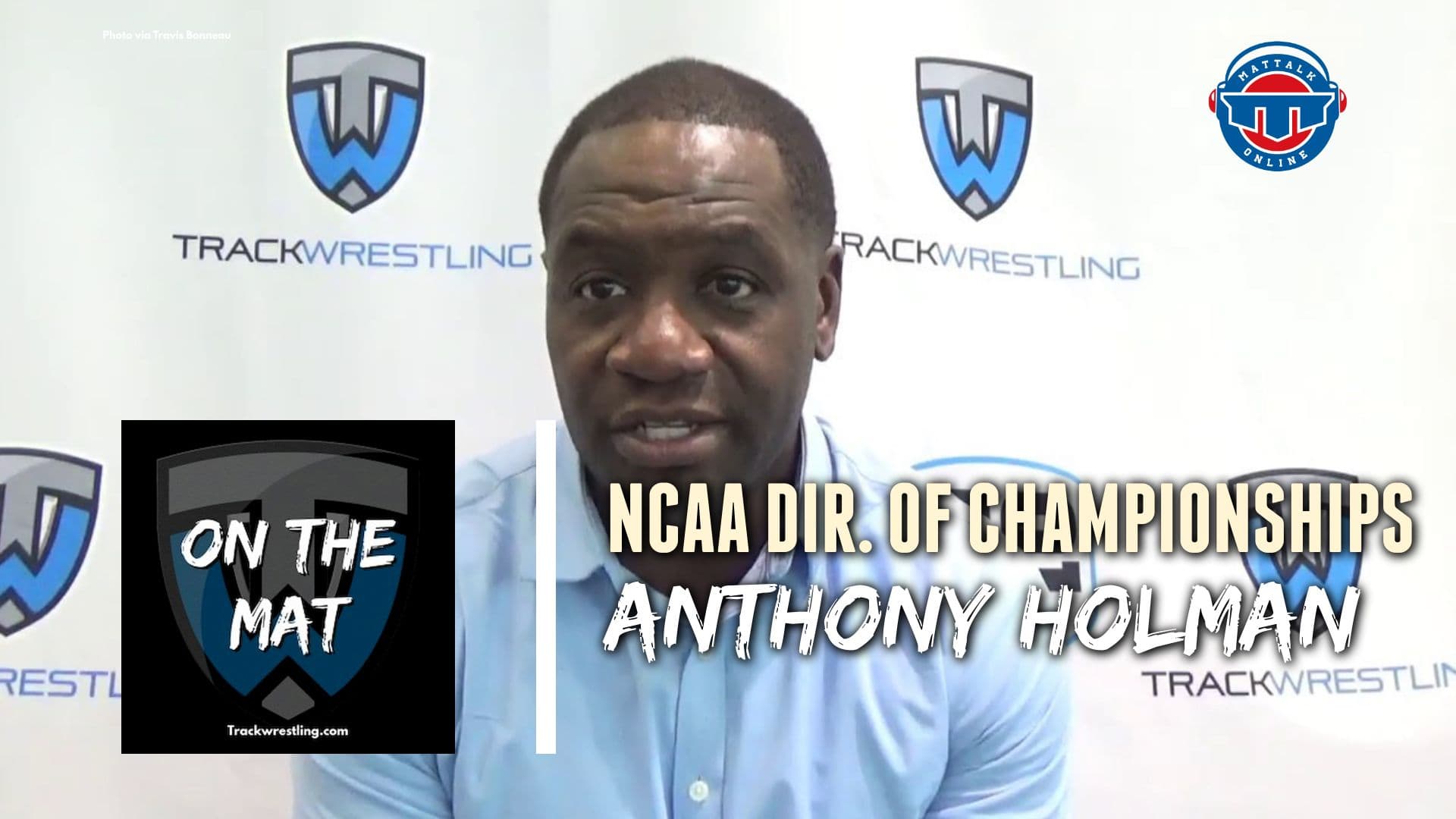 NCAA Managing Director of Championships Anthony Holman returns to go On The Mat
With wrestling's start date looking more and more like January 1, the NCAA's Director of Championships, Anthony Holman, rejoins the show to talk about what is going to happen with wrestling at the college level, specifically NCAA Division I amid the COVID-19 pandemic. Join Kyle Klingman and Andy Hamilton On The Mat, the flagship podcast of Trackwrestling.com.
Show Segments
0:30 – Andy "Air" Hamilton and why Kyle's feeling great.
4:40 – Kyle actually wanted Gable and Iowa to lose and his affinity for John Smith.
8:40 – The What I Learned From series on Trackwrestling.
10:40 – Looking back at National Duals on the women's side.
15:00 – Previewing Anthony Holman.
SUPPORT THE SHOW
And if you're a fan of the extensive and broad-based reach of the shows on the Mat Talk Podcast Network,
become a TEAM MEMBER today
. There are various levels of perks for the different levels of team membership. If you like wrestling content — scratch that — if you LOVE great wrestling content, consider becoming a team member. You'll get some cool stuff too.
Looking to start a podcast of your own?
Get a free month with Libsyn
by using the promo code MTO when you sign up. You'll get the remainder of the month from when you sign up as well as the next month free. It'll be enough time to kick the tires and lights some fires.