World champion and Olympic bronze medalist Clarissa Chun – OTM608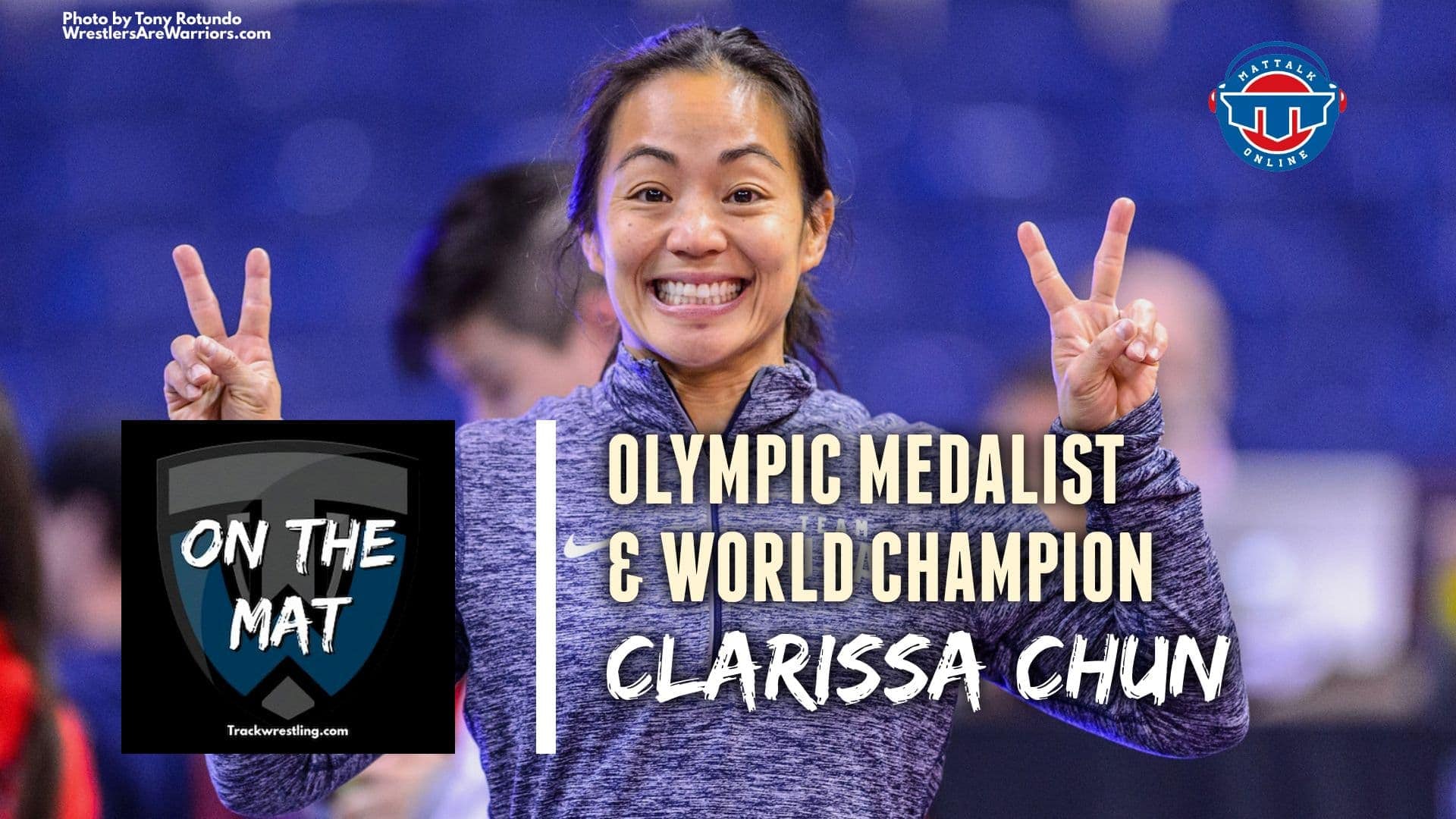 World Champion and Olympic bronze medalist Clarissa Chun goes On The Mat
Clarissa Chun, a 2008 world champion and 2012 Olympic Bronze medalist Clarissa Chun comes on the show to break the silence from On The Mat. Chun is on the coaching staff for Team USA and has a distinguished career on the mat. The Hawaii native has been an icon in American women's wrestling.
Show Segments
0:25 – Andy Hamilton and his junior college masterpiece
1:30 – Strange times for wrestling, and everyone wants to know.
3:30 – Deciphering the information about COVID-19
6:00- Previewing Clarissa Chun and the turning point of women's wrestling
10:45 – Objective journalist compared to the emotional parent perspective
12:00 – Hawaii sponsored girls high school wrestling in 1998. Iowa still hasn't.
17:00 – Emerging Sports Status for all three NCAA divisions.
19:00 – Clarissa Chun interview
SUPPORT THE SHOW
And if you're a fan of the extensive and broad-based reach of the shows on the Mat Talk Podcast Network,
become a TEAM MEMBER today
. There are various levels of perks for the different levels of team membership. If you like wrestling content — scratch that — if you LOVE great wrestling content, consider becoming a team member. You'll get some cool stuff too.
Looking to start a podcast of your own?
Get a free month with Libsyn
by using the promo code MTO when you sign up. You'll get the remainder of the month from when you sign up as well as the next month free. It'll be enough time to kick the tires and lights some fires.