Wrestling Insider Newsmagazine's Mike Finn goes On The Mat – OTM616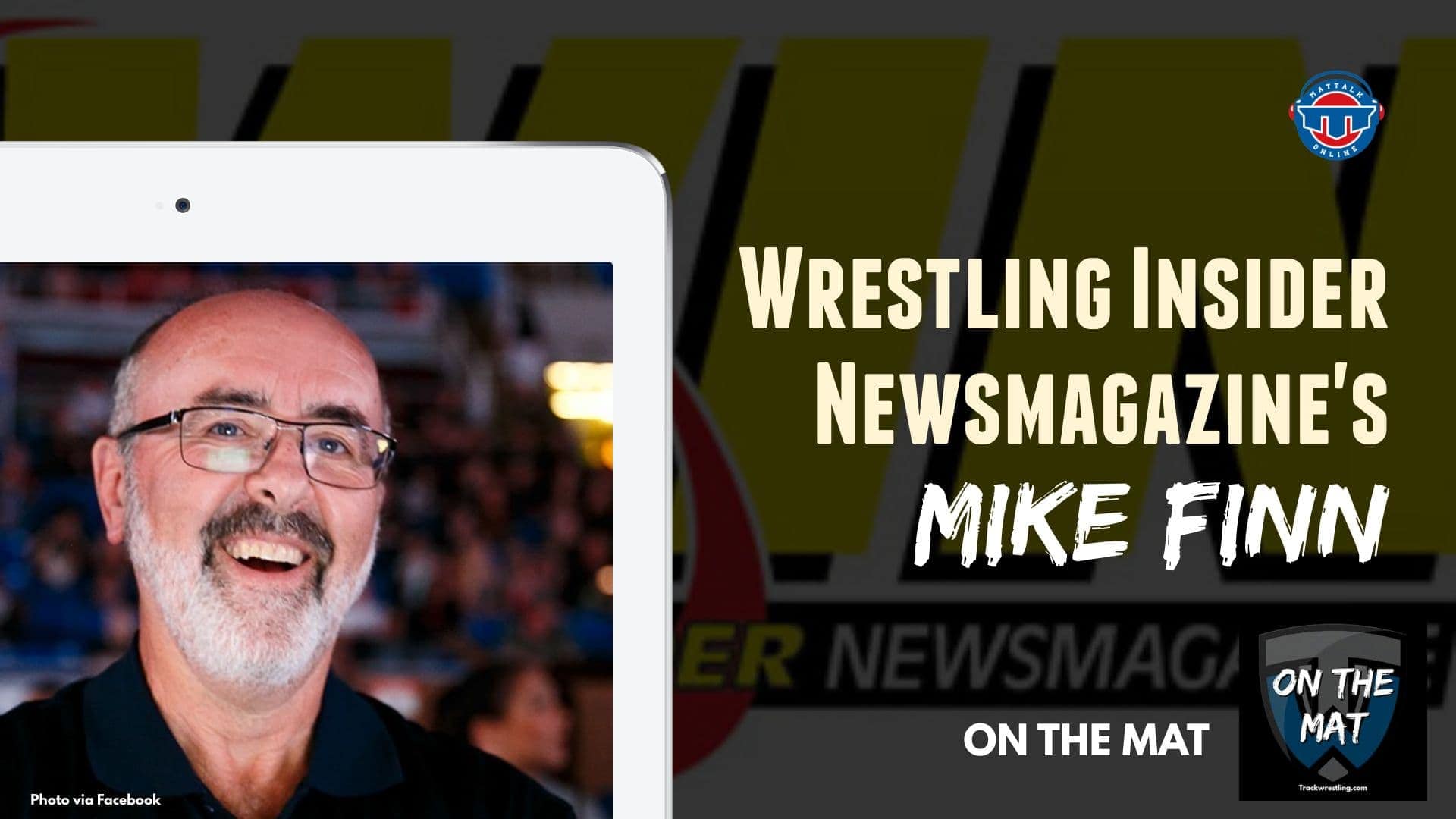 W.I.N. Magazine's Mike Finn goes On The Mat
Longtime editor of Wrestling Insider Newsmagazine Mike Finn comes back On The Mat. Finn's covered the sport for decades and provides one of the sharpest beards in all of wrestling. Join Kyle Klingman and Andy Hamilton On The Mat, the flagship podcast of Trackwrestling.com.
Show Segments
0:45 – Still with the horses – Wrestling's Seabiscuit Andy Hamilton.
1:33 – Will Burroughs compete through 2024?
9:40 – Talking about the Hawkeye Wrestling Club Showdown Open.
14:00 – Andy covered Iowa forever, now he's helping put on an event.
16:00 – Got some events coming up on Trackwrestling
17:45 – Happy Birthday to Gary Abbott!
18:44 – Before we get to Mike Finn, what's up with the horses, Kyle?
20:00 – Mike Finn Interview.
SUPPORT THE SHOW
And if you're a fan of the extensive and broad-based reach of the shows on the Mat Talk Podcast Network, become a TEAM MEMBER today. There are various levels of perks for the different levels of team membership. If you like wrestling content — scratch that — if you LOVE great wrestling content, consider becoming a team member. You'll get some cool stuff too.
Looking to start a podcast of your own?
Get a free month with Libsyn by using the promo code MTO when you sign up. You'll get the remainder of the month from when you sign up as well as the next month free. It'll be enough time to kick the tires and lights some fires.