Podcast: Play in new window | Download | Embed
Subscribe to this show via: Apple Podcasts | RSS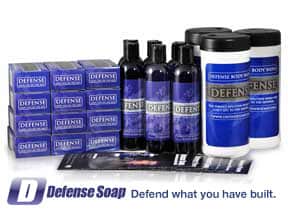 Olympian Andy Hrovat and renowned high school wrestling coach Mike Powell address distractions on Episode 22 of the World Wrestling Resource Podcast with host Jason Bryant.
Hrovat was a three-time All-American at Michigan while Powell was an All-American as a freshman at Indiana. Hrovat avoided negative distractions that often follow college life, but Powell didn't and it ultimately led to him not getting back on the podium.
The two offer their perspectives on avoiding damaging distractions like partying, drinking and drug use, with Powell, it's something he lived through and now shares his own story to prevent his wrestlers at Illinois powerhouse Oak Park and River Forest High School from making the same mistakes.
Distractions aren't always limited to the use of alcohol or recreational drugs. Sometimes negative distractions can come from technology, smart phones and social media. Both offer their perspectives on dealing with different age groups and how to work through those challenges.
The World Wrestling Resource has a slew of resources for wrestlers and coaches from all levels and information about the products can be found at www.worldwrestlingresource.com.
Do you have a question or a topic you'd like to hear the World Wrestling Resource staff discuss? Drop us a comment on Facebook at www.facebook.com/worldwrestlingresource or on twitter at @WWRESO.
The World Wrestling Resource is sponsored by DefenseSoap. The World Wrestling Resource Podcast is a presentation of the Mat Talk Podcast Network.
SUBSCRIBE TO THE WWR PODCAST
iTunes | Stitcher | Spreaker | SoundCloud | TuneIn | RSS
Contribute
And if you're a fan of the extensive and broad-based reach of the shows on the Mat Talk Podcast Network, become a contributor today.. There are various levels of perks for the different levels of patronage. If you like wrestling content — scratch that — if you LOVE great wrestling content, consider becoming a contributor. How much you give is solely up to how much you believe it's worth to you.
Looking to start a podcast of your own?
Get a free month with Libsyn by using the promo code MTO when you sign up. You'll get the remainder of the month from when you sign up as well as the next month free. It'll be enough time to kick the tires and lights some fires.