Podcast: Play in new window | Download | Embed
Subscribe to this show via: Apple Podcasts | Google Podcasts | RSS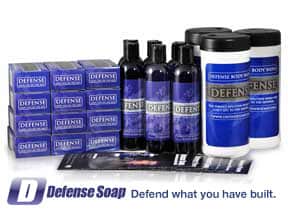 World champion Dennis Hall and host Jason Bryant go at it by themselves on Episode 35 of the World Wrestling Resource Podcast. This episode talks about the foundations of the World Wrestling Resource and the relationship shared between Hall, Terry Brands and Jon McGovern.
Hall will then go into the topics relevant to youth wrestling with athlete investment and retention. Part of that debate centers around the singlet and should other alternatives be considered as well as the youth tournament format. Hall has an interesting position on the scheduling of youth tournaments as well.
We also talk about the fitness level of younger athletes as well as bringing in new officials to the sport and the impact they have on wrestlers.
The World Wrestling Resource has a slew of resources for wrestlers and coaches from all levels and information about the products can be found at www.worldwrestlingresource.com.
Do you have a question or a topic you'd like to hear the World Wrestling Resource staff discuss? Drop us a comment on Facebook at www.facebook.com/worldwrestlingresource or on twitter at @WWRESO.
The World Wrestling Resource is sponsored by DefenseSoap. The World Wrestling Resource Podcast is a presentation of the Mat Talk Podcast Network.
SUBSCRIBE TO THE WWR PODCAST
iTunes | Stitcher | Spreaker | SoundCloud | TuneIn | Google Play Music | RSS
JOIN THE TEAM
And if you're a fan of the extensive and broad-based reach of the shows on the Mat Talk Podcast Network, become a TEAM MEMBER today. There are various levels of perks for the different levels of team membership. If you like wrestling content — scratch that — if you LOVE great wrestling content, consider becoming a team member. You'll get some cool stuff too.
Looking to start a podcast of your own?
Get a free month with Libsyn by using the promo code MTO when you sign up. You'll get the remainder of the month from when you sign up as well as the next month free. It'll be enough time to kick the tires and lights some fires.