A sweep of the ACC Awards, so let's talk about it – NCS65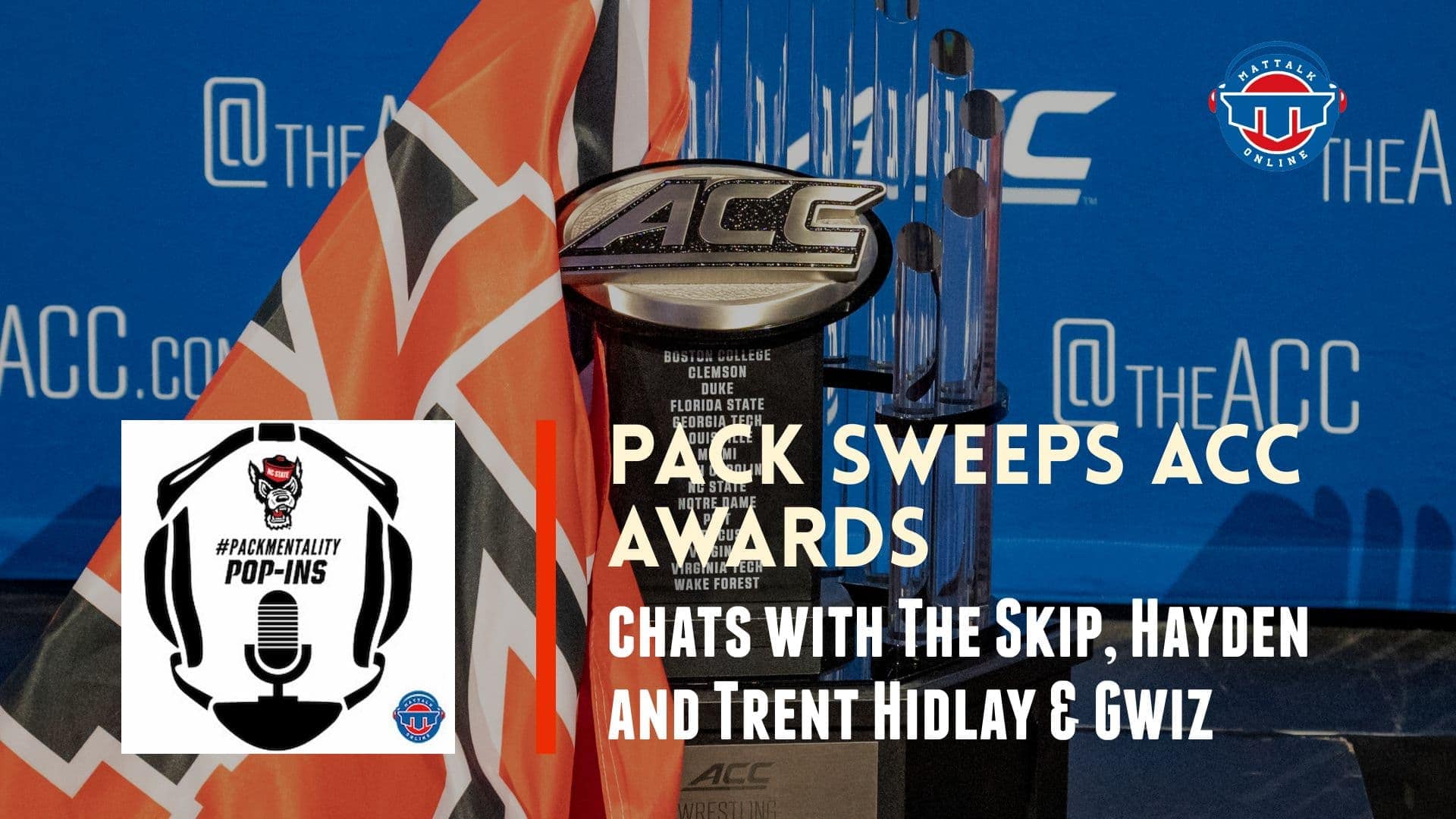 Brian Reinhardt wasn't the NWMA SID of the Year because he sat on his hands. On Episode 65 of the #PackMentality Pop-Ins Podcast, our trusty host will go around the horn, talking with the ACC Award Winners – Wrestler of the Year Hayden Hidlay, Rookie of the Year Trent Hidlay and Coach of the Year Pat Popolizio. We'll also explain what Zoom is to Olympic hopeful and two-time Pack national champion Nick Gwiazdowski and get the update on the Olympic side of things.
SUPPORT THE SHOW
And if you're a fan of the extensive and broad-based reach of the shows on the Mat Talk Podcast Network, become a TEAM MEMBER today. There are various levels of perks for the different levels of team membership. If you like wrestling content — scratch that — if you LOVE great wrestling content, consider becoming a team member. You'll get some cool stuff too.
Looking to start a podcast of your own?
Get a free month with Libsyn by using the promo code MTO when you sign up. You'll get the remainder of the month from when you sign up as well as the next month free. It'll be enough time to kick the tires and lights some fires.