Alum Tommy Gantt talks about his upcoming match at Wrestling Underground – NCS69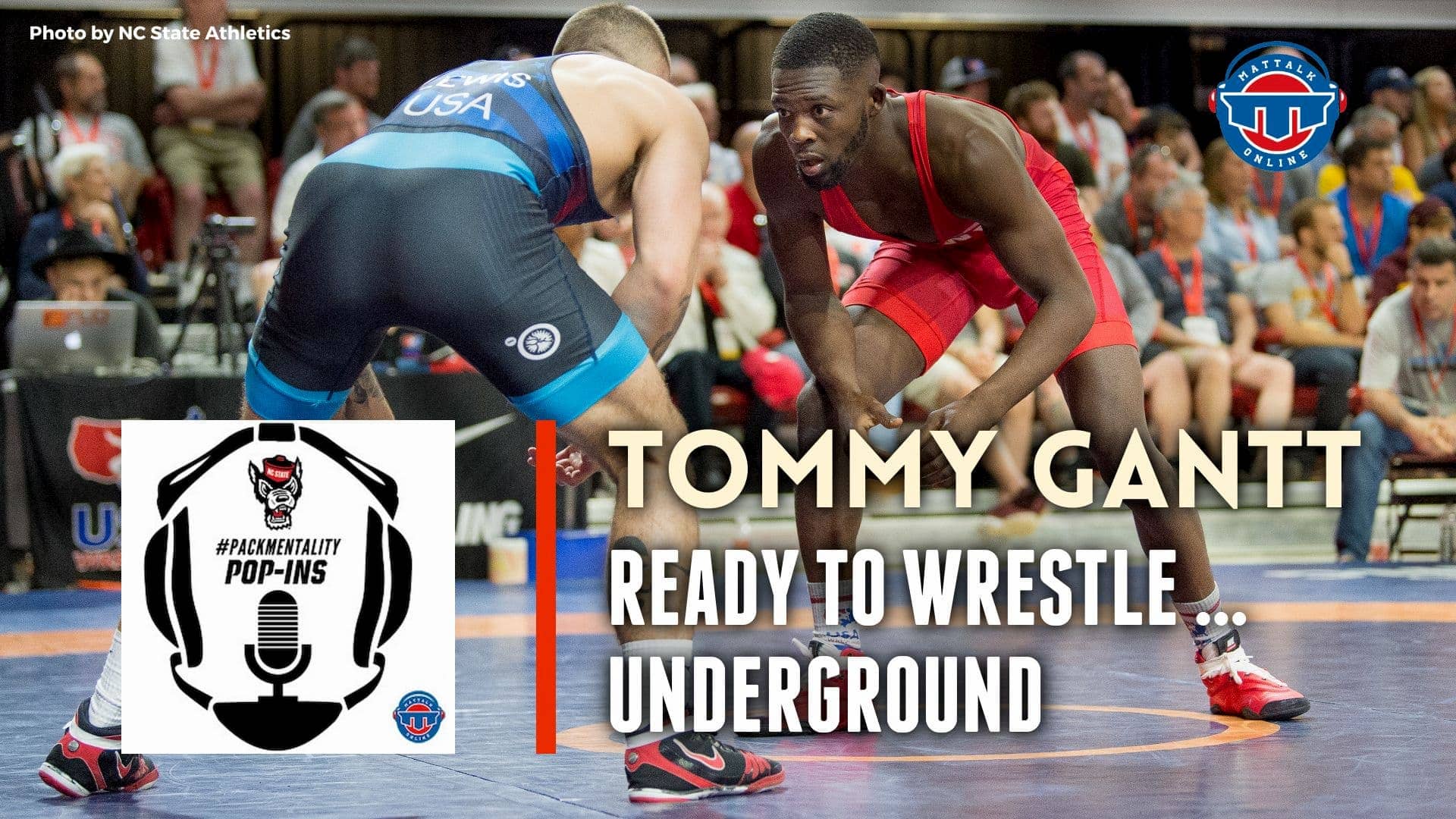 NC State alum Tommy Gantt comes on board for the latest edition of the #PackMentality Pop-Ins Podcast to talk about his upcoming match at Wrestling Underground, a pay-per-view promotion that will air this coming weekend on UFC Fight Pass and has the support of one of the most polarizing figures in sports, Chael Sonnen.
Gantt will face four-time All-American and past NCAA champion Mark Hall, a recent graduate of Penn State in one of the night's premier bouts. Host Brian Reinhardt talks to Gantt about the whole process and more on a short, but always informational episode of the show.
SUPPORT THE SHOW
And if you're a fan of the extensive and broad-based reach of the shows on the Mat Talk Podcast Network, become a TEAM MEMBER today. There are various levels of perks for the different levels of team membership. If you like wrestling content — scratch that — if you LOVE great wrestling content, consider becoming a team member. You'll get some cool stuff too.
Looking to start a podcast of your own?
Get a free month with Libsyn by using the promo code MTO when you sign up. You'll get the remainder of the month from when you sign up as well as the next month free. It'll be enough time to kick the tires and lights some fires.