April update with coach Pat Popolizio through the Skype machine – NCS66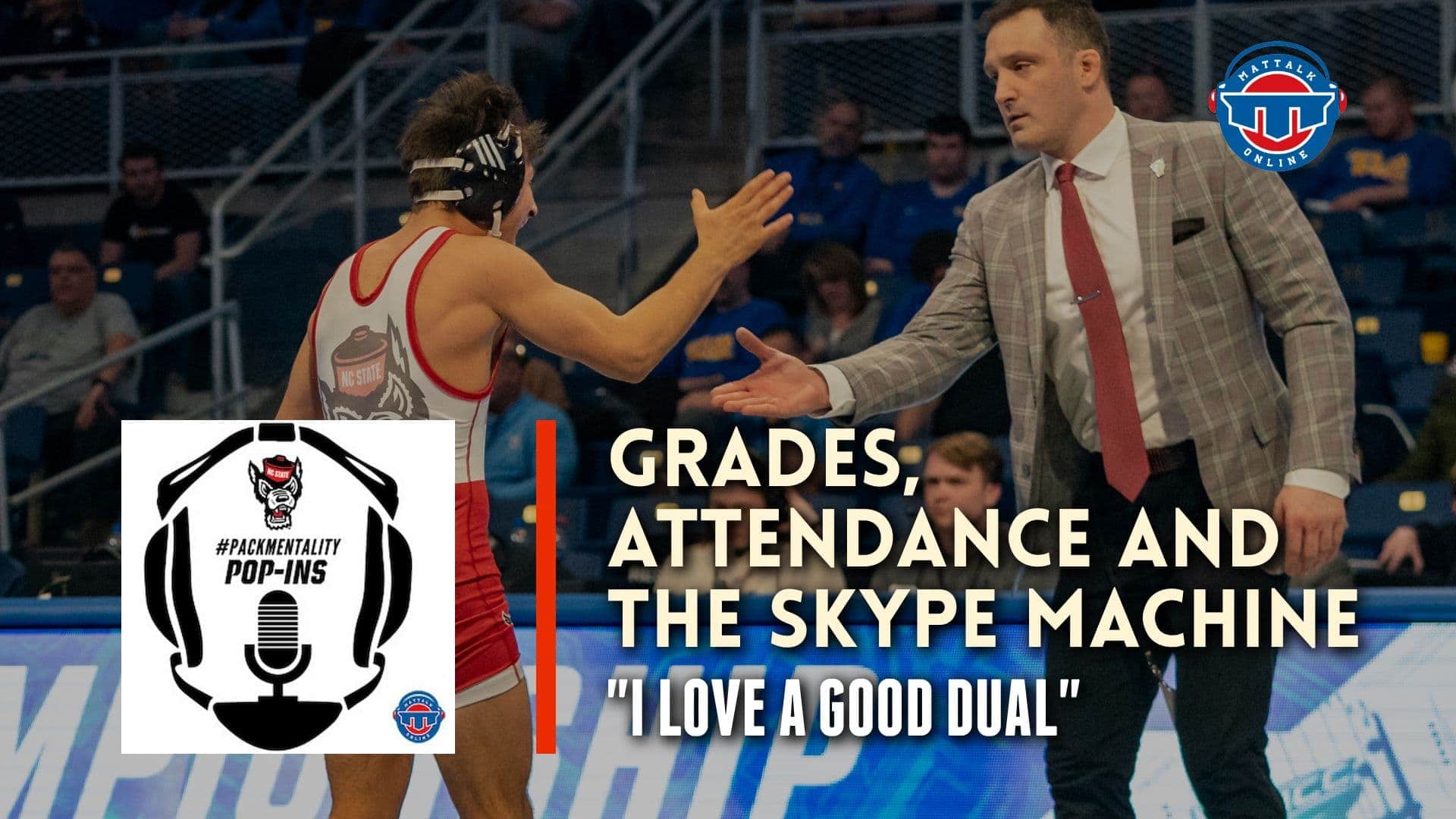 Brian Reinhardt fires up the "Skype Machine," for Episode 66 of the #PackMentality Pop-Ins Podcast. It's great that Brian and Pat Popolizio have discovered Skype in the year 2020. I mean, it was founded in 2003, but the show must go on as Pat and Brian talk about the new normal.
Brian and Pat talk about the things that are going on in terms of the off-season training, the schedule and the weight management.
One of the big topics towards the end of the show is talking about the NWCA Scholar All-America team announced on Thursday, April 30. Where does NC State check in? The attendance figures also came out last week. How's that matter to the Pack as well?
SUPPORT THE SHOW
And if you're a fan of the extensive and broad-based reach of the shows on the Mat Talk Podcast Network, become a TEAM MEMBER today. There are various levels of perks for the different levels of team membership. If you like wrestling content — scratch that — if you LOVE great wrestling content, consider becoming a team member. You'll get some cool stuff too.
Looking to start a podcast of your own?
Get a free month with Libsyn by using the promo code MTO when you sign up. You'll get the remainder of the month from when you sign up as well as the next month free. It'll be enough time to kick the tires and lights some fires.