Coach Popolizio makes a summer appearance – NCS68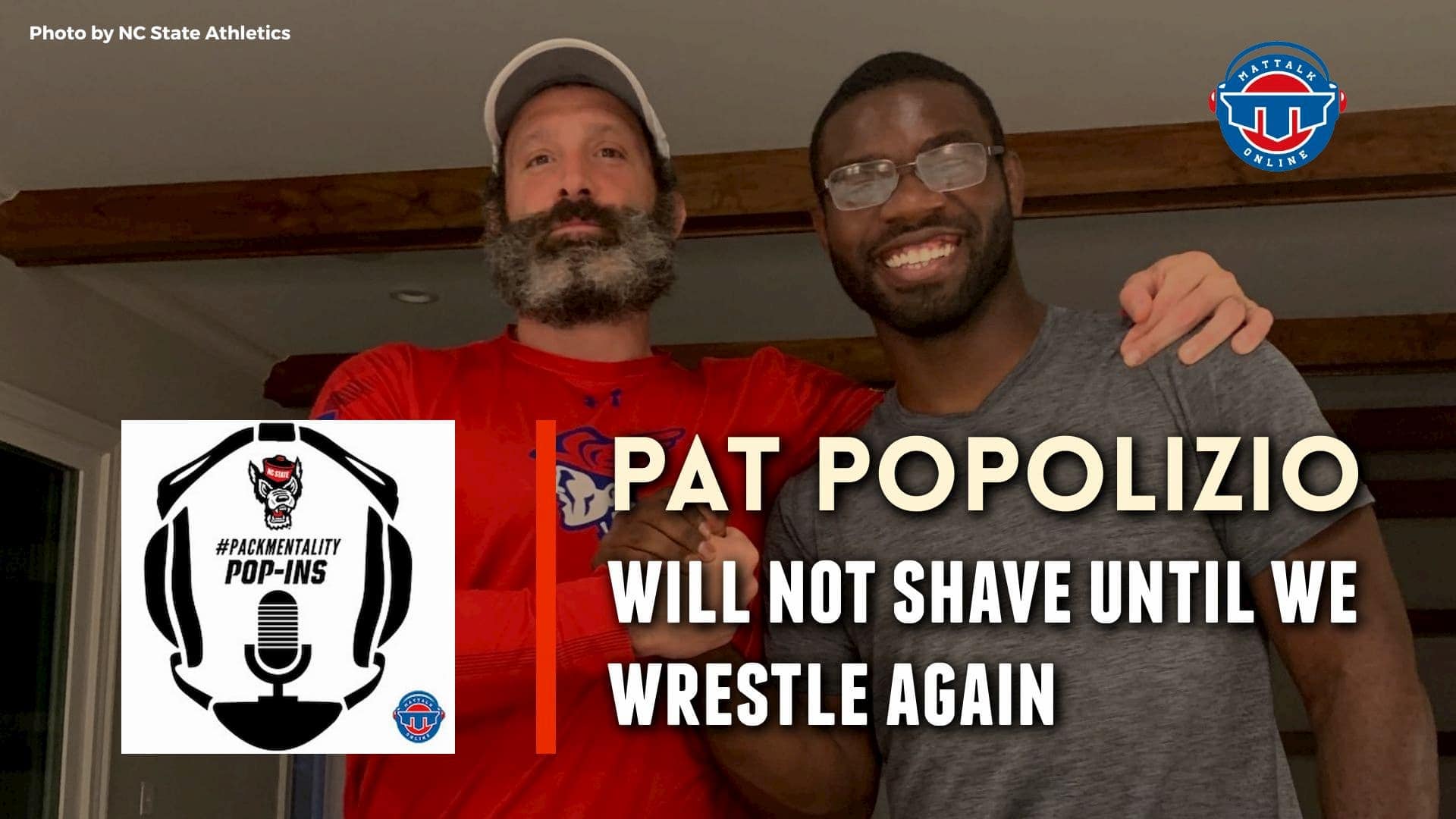 Coach Pat Popolizio finally gets back to his own podcast and host Brian Reinhardt is here for the #PackMentality Pop-Ins Podcast. We're getting a lot of questions today regarding the season for 2020-21, but before we get to that, we're getting an update on the beard.
Show Segments
3:34 – Thoughts on the NWCA meeting with Division I Coaches
5:18 – Is the NCAA Division I Championships in St. Louis the hard end date?
6:45 – Push for a one-semester sport. 
8:30 – The cuts and drops impacting scheduling.
10:00 – Tournaments before January 1 and wrestlers coming back to campus?
13:20 – Working the freshman class into the team activities.
14:30 – Subscribe to the show!
15:25 – How will the freshmen have to adjust?
17:20 – Dead period questions.
18:45 – Has Pat escaped the Triangle?
19:45 – Wolfpack RTC updates.
21:30 – Alumni Happy Hour!
24:00 – Pat Peloton?
SUPPORT THE SHOW
And if you're a fan of the extensive and broad-based reach of the shows on the Mat Talk Podcast Network, become a TEAM MEMBER today. There are various levels of perks for the different levels of team membership. If you like wrestling content — scratch that — if you LOVE great wrestling content, consider becoming a team member. You'll get some cool stuff too.
Looking to start a podcast of your own?
Get a free month with Libsyn by using the promo code MTO when you sign up. You'll get the remainder of the month from when you sign up as well as the next month free. It'll be enough time to kick the tires and lights some fires.