Recapping the big win over the Heels, ESPN's Shawn Kenney and heavyweight Deonte Wilson – NCS62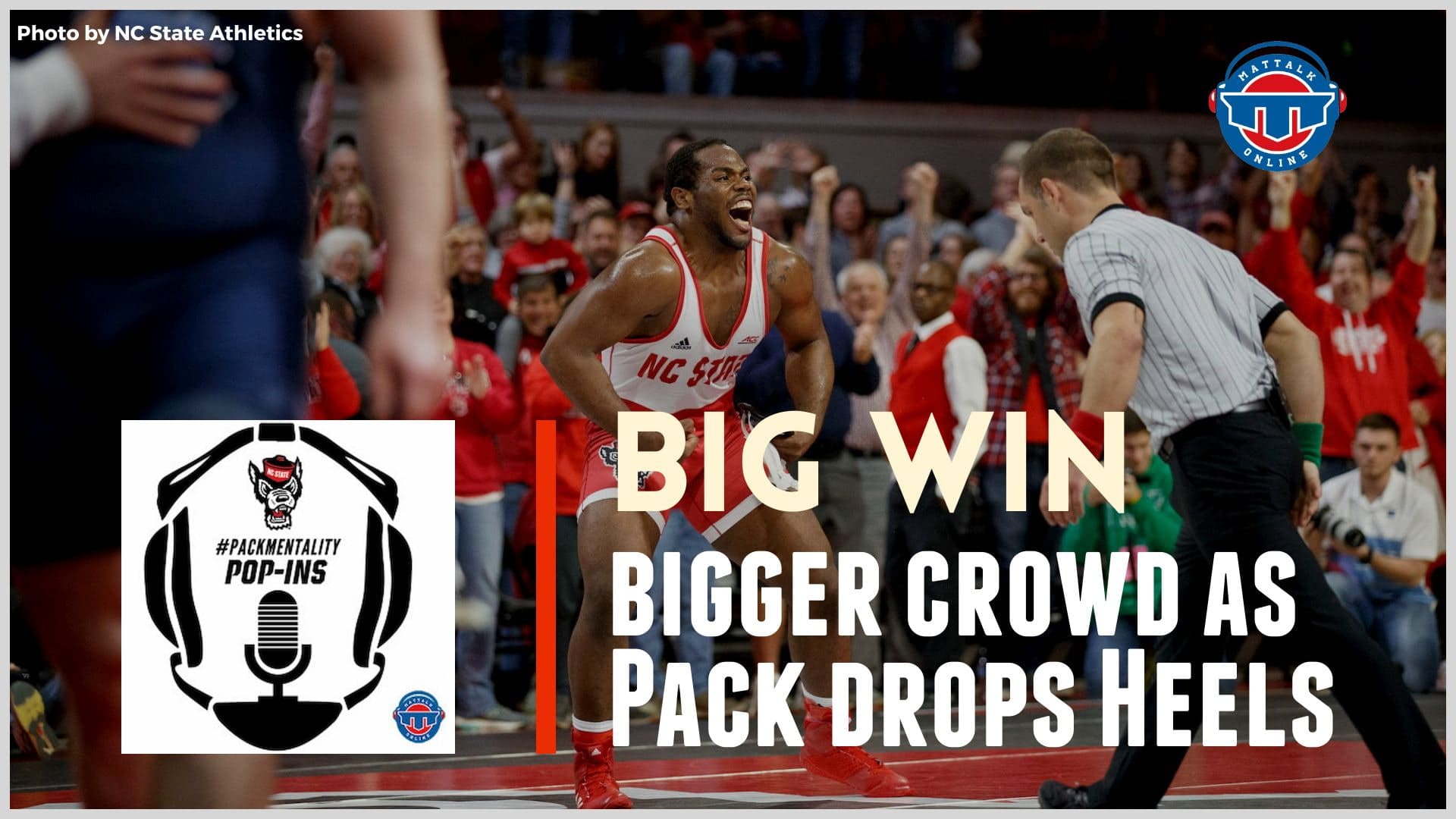 Coach Pat Popolizio recaps the monstrous win over No. 8 North Carolina in front of a record crowd at Reynolds Coliseum on February 7. Also joining the show is ESPN broadcaster and a regular voice on ACC wrestling broadcasts, Shawn Kenney. Also joining the show is the heavyweight hero from the win, Deonte Wilson.
Keep up with all things involved with Wolfpack wrestling on Twitter @PackWrestle.
SUPPORT THE SHOW
And if you're a fan of the extensive and broad-based reach of the shows on the Mat Talk Podcast Network, become a TEAM MEMBER today. There are various levels of perks for the different levels of team membership. If you like wrestling content — scratch that — if you LOVE great wrestling content, consider becoming a team member. You'll get some cool stuff too.
Looking to start a podcast of your own?
Get a free month with Libsyn by using the promo code MTO when you sign up. You'll get the remainder of the month from when you sign up as well as the next month free. It'll be enough time to kick the tires and lights some fires.